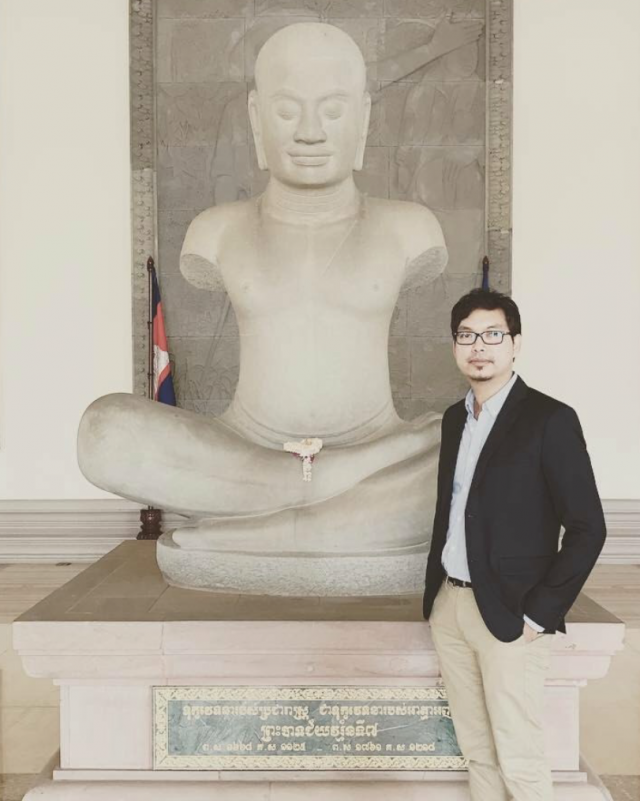 Interview with Zeyar Mynn
Managing Director of foodpanda Myanmar
Please introduce yourself and foodpanda to our readers.
I began my tenure as the Managing Director of foodpanda Myanmar in October of 2019. With over 14 years of experience in the field of logistics and manufacturing at a United States' Fortune 500 Company, I specialize in FMCG, E-commerce, transportation, and management consultation in Myanmar. My recent roles include: co-founder of an ecommerce company in Singapore, launcher for ride hailing services in Yangon and Head of Logistics for the Capital Diamond Star Group of Companies. I hold a bachelor degree in business logistics from Pennsylvania State University and an MBA in International Business from the California Lutheran University.
I'd like to introduce foodpanda as a leading food delivery platform in Asia Pacific that is dedicated to bringing consumers a wide range of food, groceries and more, quickly and conveniently. We are powered by technology and operational excellence to spearhead the growth of on-demand delivery in the region. We operate in more than 300 cities across 12 markets in Asia Pacific – Singapore, Hong Kong, Thailand, Malaysia, Pakistan, Taiwan, Philippines, Bangladesh, Laos, Cambodia, Myanmar, and Japan. foodpanda is a subsidiary of Delivery Hero, a global leader of the food delivery industry.

We see foodpanda everywhere. How much market share do you believe you have in cities now?
Indeed foodpanda has come a long way since we launched in December of 2019! We're proud to have grown to become the leading food delivery platforms in Myanmar, across both tier 1 like Yangon and tier 2 cities like Mawlamyaing, Naypyitaw, Bago and Taunggyi. However, what's important to us is that through our application, we are able to provide a platform for traditional F&B businesses to grow online and join the digital economy. foodpanda also provides an opportunity for riders to earn a living with food deliveries and for our consumers, we want to offer more choice and options for their favourite food to be delivered quickly and conveniently. As we continue to grow, we also constantly work to improve our services to better serve our customers. 

Are you running profitably now? If not, how much is your cash-flow every month?
We have a very strategic and long term plan in Myanmar to bring the very best value proposition to the consumers. foodpanda invests strategically with a goal to make our services accessible to everyone across the country. With this in mind, we are expanding our footprint to other parts of Myanmar, including the tier 3 cities.
Our biggest aim is to prove to the mass market that food delivery is no longer a luxury. It is now affordable, quick and reliable while always maintaining the restaurants' super tasty quality. In addition, we are also developing very sustainable ecosystems in the F&B industry with the help of our esteemed restaurant partners and FMCG retailers. In general, we are very excited to be that very small part of the way forward for the country's economic growth.
Are your riders independent contractors or employees? 
Our riders are an integral part of the foodpanda family – our riders are independent contractors, providing an essential service now in the midst of a pandemic by working hard to deliver food and essentials safely to our consumers. During such uncertain times of the global pandemic, we have tirelessly strived to create opportunities for more riders to join our platform as they patiently wait for schools, full time jobs and businesses to reopen post COVID. We provide them with flexible hours if they join our platform. Along with these work shifts and reliable sources of competitive income, we also provide the necessary tools such as the PPEs, equipment for delivery and electronic applications.
What types of insurance protection do you offer for your riders?
foodpanda has a Partners' Relief Program designed to cover our partners including our riders for any covid related risks or complications during the time of the pandemic.
Do you have numbers for us since your debut in January till today including the cities you cover?
We have successfully launched in 8 cities across Myanmar in just under 10-month time since our operations started in Myanmar in December 2019. We are currently operating in Yangon, Mandalay, Bagan, Mawlamyaing, Pyin Oo Lwin, Bago, Naypyitaw and Taunggyi. We are currently delivering tasty meals to more than a million of our customers via partnership with 8000+ restaurants across the 8 cities. We look forward to serving more customers across the country and have plans to expand to new cities to continuously deliver the love.
[wp_paypal_payment]