By Insider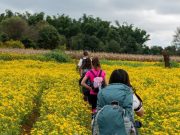 Most people love to travel, be it for any reason - adventure, relaxation, business or to explore new places and cultures. Travel transforms you....
Singapore's Parkway Cancer held the Cancer Awareness Open House on August 17 and 18 at Junction City Promotion Area, sharing the reliable information...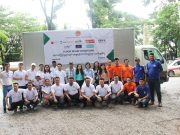 On August 21-22, 2019, the Vietnamese Embassy in Myanmar in collaboration with the Vietnamese Business Club in Myanmar (VBCM) and the Vietnamese Community...
Davy Elpidio Eek is the man behind Swe Sa Bwe, Yangon's well-known restaurant that is widely recognised as one of the best restaurants in...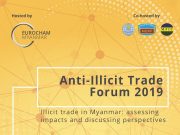 Given the lack of data and information on Myanmar's illicit trade activities, EuroCham has missioned a report on Anti-illicit Trade activities in Myanmar...
Job Seekers will be able to carry around at all times a "Digital CV" without the hassle of bringing hundreds of pieces of paper...
Continuing their tradition of producing high-quality cameras, Canon organized the Canon Cinema EOS experience to give attendees a chance to test...
MYEA Members Day brings the launch of MYEA Member Portal and introduction of newly elected committee members on August 21 at Novotel Max Yangon....
The 2019 Myanmar National Real Estate Awards, powered by ShweProperty.com, Myanmar's first Online Property Portal and Marketplace, announced Yoma Bank as its...
On August 19, Samsung Electronics Co., Ltd. unveiled the Galaxy Note10, a new line of premium smartphones that combines elegant design with powerful...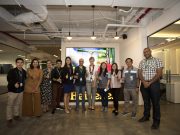 HEINEKEN Myanmar is proud to showcase its new Headquarters on the 15th floor of Junction City Office Tower, in the heart of...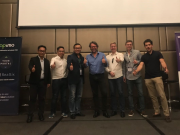 ShweProperty.com secures $3 million in Series B with Emerging Markets Investment Advisors (EMIA) leading the round, followed by 500 Startups; Simon Baker...
Better HR launched advanced Human Resource Management Software at Sule-Shagrila Hotel on August 11, 2019 and the event featured a panel discussion...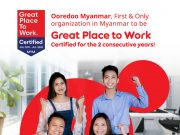 Ooredoo Myanmar is delighted to announce that, once again, the company has been officially certified as a 'Great Place to Work' by independent...
Mytel, one of Myanmar's telecom operators, unveils its 5G network for the first time in Myanmar. The unveiling event was held at Sedona...
Insider Articles
Most people love to travel, be it for any reason - adventure, relaxation, business or to explore new places and cultures. Travel transforms you....
Entrepreneurship has traditionally been defined as the process of designing, launching and running a new business, which typically begins as a small business,...
Would you believe if I say that you can be a millionaire by playing games? Yes, it is true. To be specific, anyone...
Zu Zu put her hands up in despair yet again. She has not been able to understand, for the last couple of years,...
People of Myanmar are happy people. The reasons could be many. But lately they got one more reason to add to their happy...
As waistlines expand, pear shaped bodies deemed unhealthy, obesity an unwelcome guest on our frame, the search is on for that...