By Insider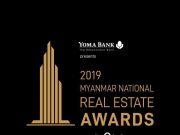 Myanmar National Real Estate Awards (MNREA), established by Shweproperty.com, allows all developers to be recognized both locally and internationally to support them in...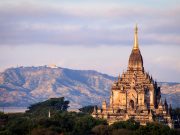 People of Myanmar are happy people. The reasons could be many. But lately they got one more reason to add to their happy...
On July 24, Rent 2 Own announced that the company added a new service to its existing product range by offering motorcycle financing...
Wave Money, one of leading providers of mobile financial services, officially inked with Oway, the leading travel and transport company, on July 11...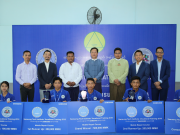 Samsung Myanmar, who began implementing its CSR activities in 2013, held the closing and awarding ceremony of Samsung Tech Institute: Vocational Training at Government Technical...
The first Microfinance Success Asia event was successfully held at PARKROYAL Yangon on July 23 and 24, brought by Singapore-based HBZ Events in...
KBZ Bank, one of Myanmar's largest private banks, has been recognized for excellence within the banking industry at the Asian Banking and...
After establishing itself in 2017 and cementing its place in 2018 as the gold standard in acknowledging corporate HR best practices;...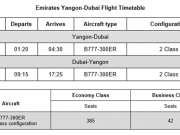 Ahead of Emirates' third anniversary of operations in Myanmar, the airline hosted members of the local media and famous Myanmar travel bloggers on...
DKMads, a local B2B service provider, launches Programmatic Advertisement Platform in Myanmar for the first time. DKMads programmatic platform is to show the advertisements...
KBZPay launched its first nationwide brand campaign aimed at inspiring people across the country to enjoy the benefits of using Myanmar's leading mobile wallet,...
Established in 2008 in response to the devastation of Cyclone Nargis in Myanmar's Delta region, Social Vision Services (SVS) have since expanded their...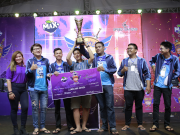 Max+, part of the Coca-Cola family, sponsored the Mandalay Universities E-sports Tournament 2019, hosted by Speed Gaming on July 6 at the...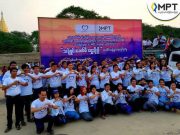 MPT, one of Myanmar leading telecommunications operators, has released a press statement on July 12 covering nationwide collective efforts towards its Corporate Social Responsibility (CSR)...
At the press conference held at Grand Mercure Yangon Golden Empire Hotel on July 10, the founder and managing director of Singapore-based Asia...
Insider Articles
People of Myanmar are happy people. The reasons could be many. But lately they got one more reason to add to their happy...
As waistlines expand, pear shaped bodies deemed unhealthy, obesity an unwelcome guest on our frame, the search is on for that...
Myanmar has on-going armed conflicts but it does not stop the country from developing a national level education strategic plan....
For many young people in Myanmar, they start with High School education and studying for a bachelor degree at a university or a...
Kyaw Soe, an innocent six-year old, put his head down on his study table and fell asleep without eating any dinner at 8 pm,...
From the first object we pick up on opening our eyes every morning, to the last button we switch off at night, plastic is...