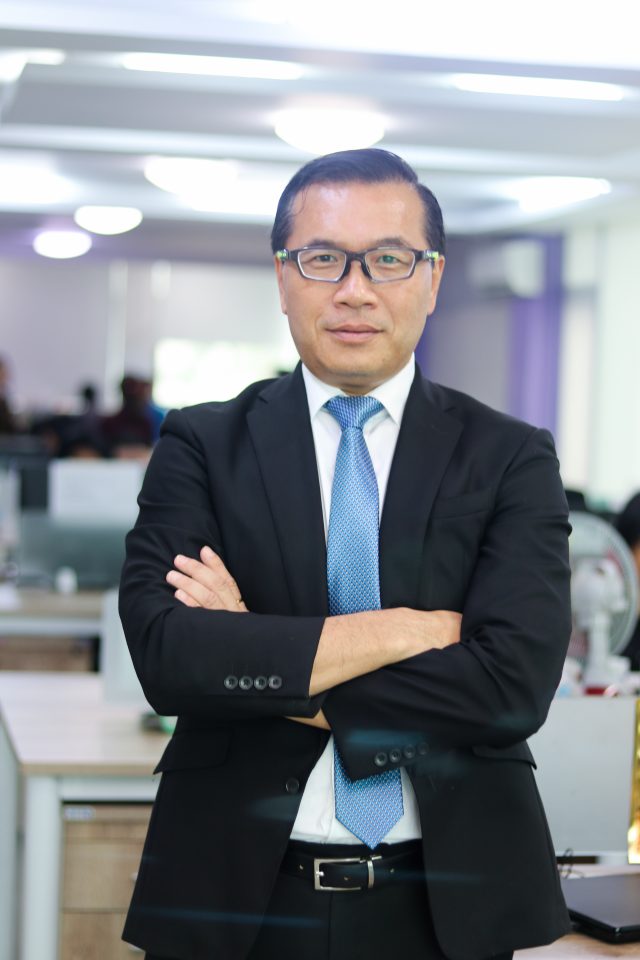 Interview with Justin Sway
CEO of MMOne Online Group
Please introduce yourself as well as MMOne Group to our readers.
I'm Justin Sway, CEO and Founder of the MMOne Online Group. The group is made up of two core businesses which are basically Online Classifieds. The first one is JobNet.com.mm which is an online Recruitment and Talent Management solutions business, and the other is ShweProperty.com which is an online property portal and transaction business. We have investors from five different countries, two are major Venture Capital companies, which are multi-billion dollar firms based in UK and Sweden. We also have Asian investors from Vietnam and western investors from France. Recently, we brought onboard some more investors as well. One additional venture capital firm is Emerging Market Investments Advisors (EMIA), a Singapore based private equity fund with a portfolio of 13 businesses across a range of sectors and offices in Cambodia, Myanmar, and Singapore.
How did you end up at this position?
I was born in Myanmar and my family left the country when I was only four years old.    I spent over forty years in Australia and I founded and owned a very successful recruitment software company called "FastTrack", which is still the number one recruitment tech company in Australia and New Zealand and was considered to be in the top 3 in the world.    We did work in fifteen different countries, which is also very similar to the investors that are backing up the MMOne online group.  I successfully exited my business in 2013, then decided to visit Myanmar with my father to see where I was born and try to find our family after 40 years.  We found our family luckily, and it was then I saw potential to invest in online classifieds, but of course there was no internet then.   So, I went travelling around the world for two years and then returned to Myanmar in 2015.    To my surprise, I could see extraordinary and rapid changes since 2013 in terms of significantly higher internet access, mobile phones, more infrastructure, and more business opportunities. Then I decided to kick-start the business and brought our investment network, and we rapidly grew the businesses over the last 4 years to where it is today.   We invested in Shwe Property first and then created JobNet from scratch because we knew that business very well.    We hired very senior and experienced managing directors and departmental directors in the first year because we knew we would rapidly grow the businesses to where it is today, both now clear market leaders.
How does the company manage income streams from two diversified online businesses?
JobNet makes sales from online advertising, where it relies on a very sophisticated job search and matching process. We enable the process of searching to intelligently matching with keywords relative to a job seeker's CV, in order to find the best candidates more efficiently and faster. For our premium customers, they might pay us extra in order to have access to more sophisticated Applicant Tracking or Talent Management solutions. We are very different from other portals because we allow our customers to search our CV database. We have 400,000+ job seekers in our database and receive over 100,000 applications per month. We manage all the CVs in our database and for our clients, which is like a candidate relationship management (CRM) system. We have the biggest and most active job seeking database in the country.
We track all applications using a sophisticated Applicant Tracking System (ATS) which means you can track all of them in your database by reviewing, scoring and categorizing candidates. So, your decision on selecting and recruiting talent becomes more efficient and effective.
Shwe Property makes sales from online ads as well as sales and marketing services for Developers who asked us to help sell their properties. We apply sophisticated online technologies plus an integrated platform which is supported by a comprehensive CRM to be able to sell property for developers very quickly.
How do you compete with Facebook groups who also do business like yours?
Facebook is really good for wide mass reach however not so effective for targeted reach for professional candidates or specific types of properties. So, if you are looking for junior entry or blue collar workers, it will probably be good enough. We see Facebook as a complimentary to our online tools but not as a main channel for acquiring professional candidates. Shwe Property also functions in the same concept being differentiated from Facebook groups. Our platform makes sure that users can easily search multiple property options when buying or selling properties very quickly and efficiently. We are also able to more effectively manage and secure the data using advanced database technologies, especially when it comes to providing great user experiences to our customers.
What is your customer base and which particular markets in real estate sector do you serve?
We work with all parts of real estate industry including Developers, Agents and individual owners. The primary or new development market with Developers is where we do a lot of work, mainly for new condos, apartments and other properties. We are very capable of helping developers to market their products and finding the right buyers for them. In addition, we also help buyers to find and buy the right homes as well.
Which accomplishment of your business are you the most satisfied with?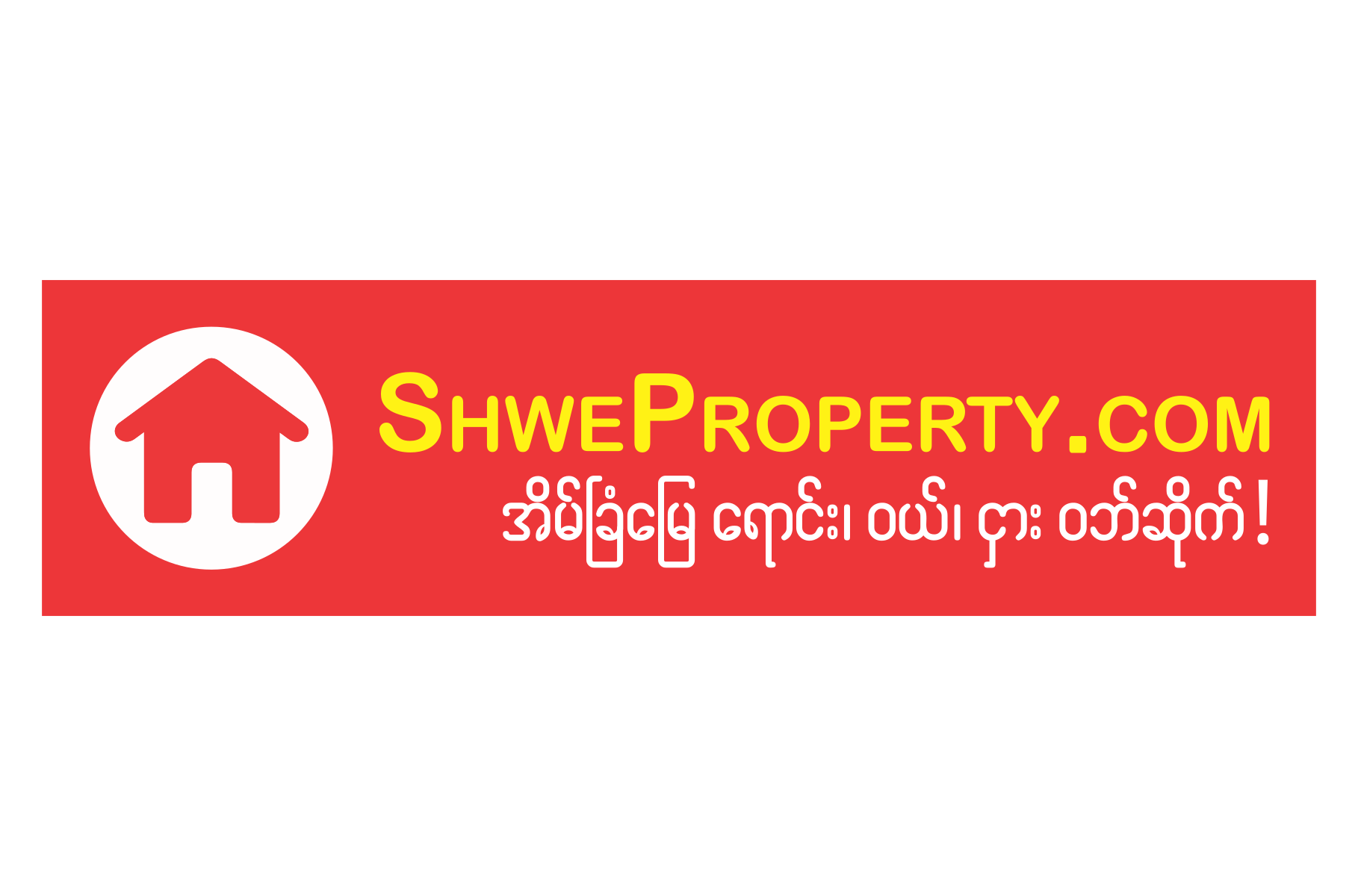 There have been so many accomplishments throughout our journey so far. We have worked very hard to have two clear market leading businesses, and that is very satisfying for me and our team. However, the most satisfying one for me personally is watching our staff grow. I look at our staff today and I'm super proud of their hard work, knowledge and what they have all personally achieved so far. That really gives me a lot of satisfaction to know that we played an important part in their individual growth.
We have over 200 staff now and most of them have been with us for 3 – 4 years, with this we have been able to move super-fast because of them. We have got high standards and ethics so it is not always easy to get a job here; but if you do, you will be treated like family and you would learn a lot more than you would elsewhere. Second thing is supporting our customers to really help grow their business. It is rewarding for us to be recognized by our customers for our hard work. It is really great to have such amazing customers for both JobNet and Shwe Property including some of the biggest corporates, conglomerates and Developers in the country, who choose to work with us. It validates that our work is recognized and respected, and we are grateful to our customers for that.
How many staff do you have and how do you manage them?
We have six floors in our current building, and each business has a Managing Director as well as strong management heads for separate departments. The whole group has over 200+ people and this year we plan to increase staff by another 50%. We will hire more staff across the group as well further improve our systems, processes, and invest in staff training. The more the business grows, the more opportunities it brings staff to grow their careers, experiences and salaries. We will continue to grow the business embracing diversity and different cultures in the workplace not only increasing monetary value but also scaling up on their diverse backgrounds.
How many investment rounds did Shwe Property manage to seek and how did it get through to reach to series B funding?
Both JobNet and ShweProperty have done multiple rounds of funding. Both businesses are two separate legal entities, but we have a shared investor base, which is made up of me and other experienced global investors. Shwe Property has reached its fourth funding round from seed investment to the recent round. Series B is a lot harder because you have to be meticulously validated and subjected to a lot more scrutiny and due diligence. You need to demonstrate in detail your business model, proof of concept and your business has to pass a rigorous and comprehensive commercial, financial and legal due diligence. Shwe Property took almost a year back to close the round, and half that time was spent in some form of due diligence. It's an important stage for tech start-ups in Myanmar if they want to raise capital, especially as we've unfortunately seen some real horror stories behind some Myanmar startups.
This is why we have made sure since day one, both both JobNet and Shwe Property have very ethical business practices, and solid and transparent systems and processes in place. We use Tier one firms and auditors like Deloitte and very experienced proven management teams to support the business as well as protect the shareholders.
Which hurdles and setbacks has the company dealt with while doing online business in Myanmar?
I see finding right staff as one of the most challenging ones, but we are fortunate enough to see that Myanmar is rapidly developing. When we explore the overall market of Myanmar, we can see there are a lot of new opportunities still out there. For example, when you look at Shwe Property, it has become the number one property portal by selling property from online transactions.
I have been through 3 global recessions, and there will always be challenges and downsides in any market, however there will always be other opportunities and upsides that can still be discovered.
How has the downturn in the economy impacted your business?
If you look at Myanmar overall, it is estimated to be over 7% of GDP growth rate, which is good. Of course the economy could be better, especially increasing more foreign investment to stimulate the market. Unfortunately, the property development sector did not grow a lot in last few year, so we are hopeful that there are changes particularly opening up and making clearer foreign ownership of property to help accelerate the real estate market. Unlike other countries, the Myanmar market has come up with some upsides whatever the trend is, like in 2018 the emergence of home loans in the Myanmar market. I'm grateful we have grown phenomenally in both JobNet and ShweProperty by supporting our customers with world class innovative solutions and real business value to help grow their companies. We are growing tremendously at the moment and we are constantly listening to what our clients are saying and what the market needs, regardless of the economy trends.
Can you discuss the current challenges in Myanmar real estate industry?
When it comes to comparing the real estate sector to other developed countries, Myanmar is a lot lower. Given the country only opened around 6 years ago, and the change of government, it still has a vast range of opportunities, even more than most ASEAN countries. If there could be more changes in regulatory laws for foreign ownership of some property and foreign investors, it will surely stimulate the market. Myanmar has recently seen a positive change by promoting foreign investment and a new foreign investment committee which is promising.
These types of changes will help local businesses and local people to get more access to employment opportunities and higher salaries. When you look back to the 2015, we experienced a rapid but short economic boom. In fact, the salary range for junior to mid-level staff has tripled in last 3 – 4 years. The great thing is there is an emerging middle class that wants more employment opportunities. Home loans were introduced last year for the first time in Myanmar. Consumers have more access to finance and now have more opportunities to own a house. So, if the regulatory environment was improved constantly, everyone has the opportunity to experience positive changes in their life, especially for their next generations
In terms of geographical expansion, how many branches do you have at present? What plans do you intend to do in the future?
Yes, we have six floors in our current building office based in Yangon at present. In the future, we intend to hire at least 100+ more employees, as part of our master business plan. We will look for new opportunities to develop more innovative products and services, as well as explore new territories and related markets.
Please sum up the topic by making one suggestion toward government policies.
I think government is doing well. The recent opening of the insurance market and more SME licenses for loans from banks is really fantastic. When it comes to property sector, people can apply for home loans with a deposit and relevant interest. I'd love to see the government continue this road to success as fast as practically possible.