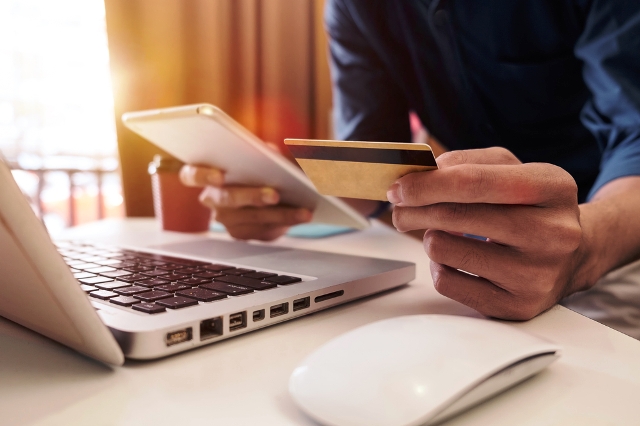 In this article, I am going to examine the role of Myanmar government in the further development of e-commerce and how it can actively cooperate with the private sector, to help achieve the country's much needed economic growth. Since the first article that I wrote at the beginning of the year, some changes have taken place in the world of e-commerce. Yet, it may not be fast enough, judging on an e-commerce speed.
The government formed Digital Economy Development Committee (DEDC) in 2017 under the patronage of the Vice President (2), headed by the octogenarian U Soe Win, Minister of Planning and Finance. Internationally, Myanmar government has also been one of the signatories to a joint statement issued in 2016 December to support the development of e-commerce globally.
The government, with the assistance of UN and WTO, has set fourteen goals to achieve in digital economy development of Myanmar. DEDC was further sub-divided into five sub-committees: Supervisory, digital trade and e-commerce development, SME & Priority Sectors Digital Transformation, Digital Infrastructure & Cyber Security Development and Innovation & Digital Technology Improvement sub committees.
Digital trade and e-commerce development subcommittee (DTECD), headed by Deputy Minister of Commerce would be the most appropriate committee to encourage the cooperation between private and public sectors to accomplish at least five of the fourteen goals, from SME adoption of digitalization to the use of digital transformation across business sectors.
In terms of working with private sectors, DTECD plans to regularly meet with representatives from Digital Economy Association (DEA) and E-Commerce Association of Myanmar (ECAM). The former is an organization, under UMFCCI, covering everything affected by the digital economy, from retail to e-government to technology to logistics to financial services. The latter, formed slightly earlier, focuses primarily on those directly involved in e-commerce, i.e., marketplace, online shops, e-commerce logistics, etc.
Global donor organizations have also sent out development teams to assist in this transformation. These include representatives from UNCTAD, WTO, EU, US, etc. E-commerce development has been moving in the right direction. All have met the representatives of the above associations during the last quarter of this year, to explore areas of cooperation between the private sector representatives and themselves.
In fact, the DTECD sub committee held its first meeting with the private sector on November 27, 2019. Based on the latest survey, employment figures by those directly involved in e-commerce alone exceeds 10,000 at present and this is expected to multiply significantly in the near future, as the digital economy grows. The meeting focus on regulations, the way forward, cooperation between government agencies and the establishment of a trust mark.
E-commerce players and ECAM members are, in general, against hard regulations as it would lead to higher operating costs, especially via taxation. Unless taxes can be applied fairly to other cross border sellers, regional and global operators of e-commerce, it would lead to job losses as sellers shift their operations to border towns such as Muse or Myawaddy, in order to avoid registration and taxes. Regulations would also work against innovation and further development in e-commerce. Alibaba would not have been what it is today, if China imposes hard regulations so early.
In terms of payment systems, digital payments systems in Myanmar are one too many. We have the leader Wave Money, closely followed by KBZ pay and there are at least ten others licensed operators. Plus at least five more in the application pipeline expected to be in operation, before the end of the first quarter of 2020. Yet the key to success in digital payments is being the one and clear cut early mover like, WeChat pay or having a large user base, like, Alipay.
Having an excellent payment app or operation alone is insufficient to entice any user into digital world. Furthermore, if one looks at the payment leaders in Myanmar, the digital money or payment is not really digital (i.e., via app). Almost all transactions are being made through agents; the end users are not using the app to transfer. They are afraid of something going wrong and having no one to come to their assistance. Not to lose heart, with even 85% cash on delivery (COD) payment rate for e-commerce transactions, Myanmar is not that far behind that of Vietnam (73%) in 2019.
In the view of the government and correctly so, e-commerce is a multi agency issue. Trade to customs to taxes to economy to payments, they are handled by different ministry jurisdictions within the government. That is why the coordinating role of DTECD sub committee is important; the parties involved needs to be fully aware of the role of everyone and their respective positions, especially the feedback from the private sector.
The government position has been not to force the regulations down to the e-commerce players at present. At least for the time being, a soft registration is the preferred approach. One solution being considered is the to acknowledge genuine e-commerce merchants and platforms via a Trust mark, just like those that exist in Hong Kong or Singapore.
Within the month of December, further discussion and opinion gathering meetings would be held between donor organizations and stakeholders, with the aim of coming up with a e-commerce strategy or policy recommendations in relation to marketplace policy, payment systems, logistics, infrastructure, cross border trade, cyber security, etc.
In fact, these global organizations can do more than just gather opinions, provide trainings or write recommendations. They can go down to the ground together with real e-commerce players and support the on boarding of merchants, producers and sellers across Myanmar, thereby directly assisting in the income uplifting of rural population; for example, by learning how to go onto and sell via an e-commerce marketplace or sell online on his own, a pipe (smoke) maker from Belu Islands (Mon State) can increase his revenues immediately, by selling directly to everyone across Myanmar and possibly around the world. Multiply this with number of rural producers across the country. How can anything be more effective than this in terms of development!
The second thing that e-commerce associations and donors might consider doing together might be to get real data from outside of Yangon and Mandalay areas. Right now, all e-commerce surveys, whether conducted by Myanmar Insider, MCU or MMRD, focus only on Yangon and Mandalay. Only by having real data from rural areas, can we determine the exact digital development needs and design the assistance projects accordingly.