Interview with Ekayi Maw Koo
Chief Executive Officer of AustCham Myanmar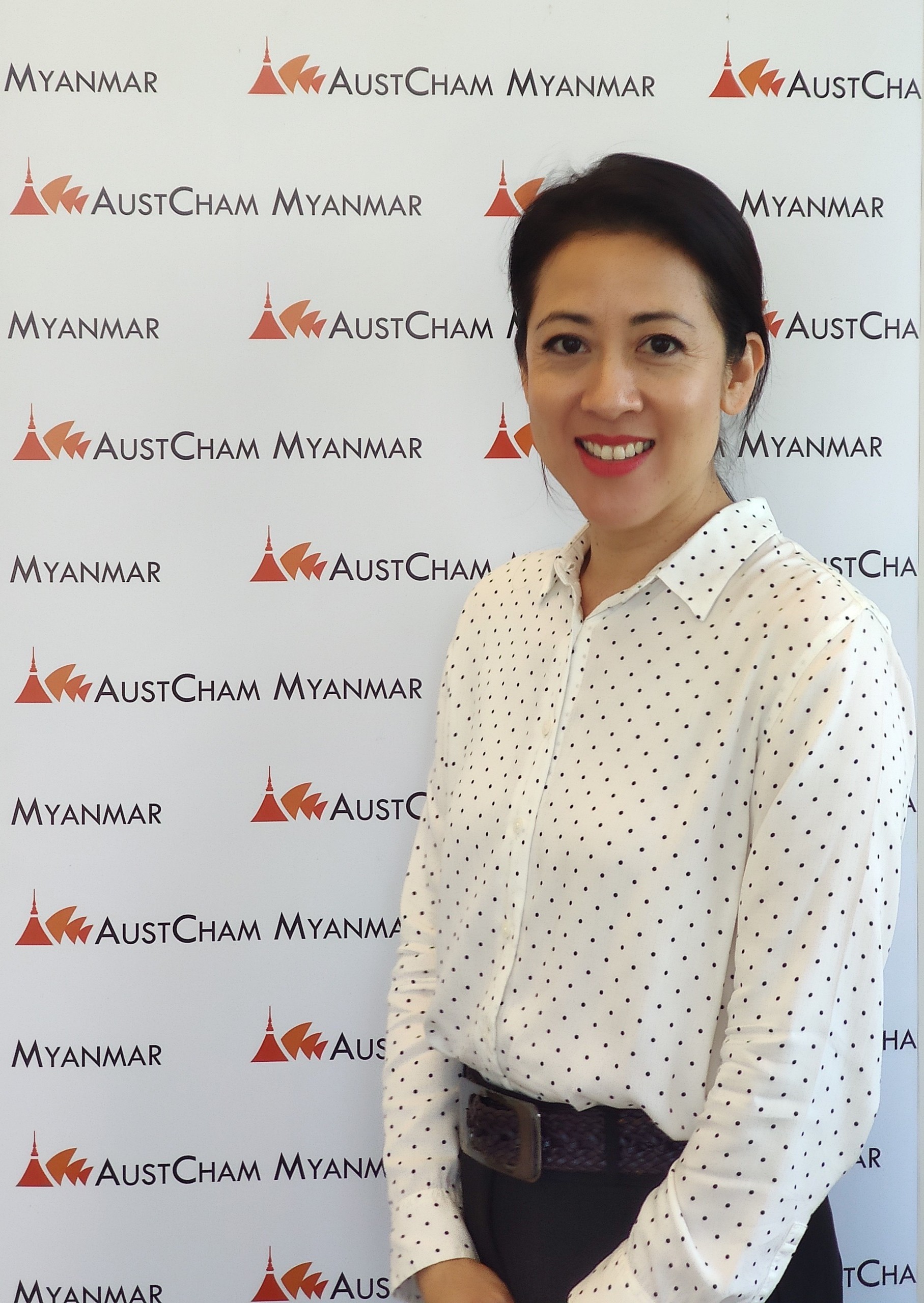 Please introduce about yourself and AustCham background.
When I returned to Myanmar, I was not keen to join a company or one entity. Since I have a Myanmar background, I wanted to do something that I felt would contribute to Myanmar's development. I wanted to help not just one entity but many people or many organizations. And when this opportunity came up as CEO of AustCham Myanmar, I thought this is a great way to combine my Myanmar and Australian background with my business and finance background, in an area I feel quite comfortable in. It made perfect sense to take up this role as CEO in facilitating shared economic prosperity for both Australian and Myanmar companies, as well as advocating with the government, capacity building and networking.
[wp_paypal_payment]