Interview with: Rajeev Sethi
CEO of Ooredoo Myanmar
Can you please introduce yourself and your background to our readers?
I come with over 24 years of work experience, of which 15 have been in Telecom in several multinational companies such as Grameenphone in Bangladesh where I held the title of CEO. I have successfully held leadership roles in companies such as Uninor India, Vodafone India, Hewlett Packard and Hutchison Telecom among other multinational companies in India.
My last appointment was as Chief Commercial Officer in Airtel Africa where I was responsible for the 15 Countries within the Airtel African Region.
I was appointed the Chief Executive Officer of Ooredoo Myanmar starting from May 2019.
How do you see Myanmar telecom market?
When you see Myanmar as a country, it gives you all kinds of ingredients to have positive outlook for a telecom industry, very youthful country; around 70% of population are below 35 year of age, with high on literacy and huge demand for data.
Around 51% and 63% of population living in rural areas create a big opportunities for telecom to connect more people and serve them with quality of service.
In your opinion, what are the main challenges Myanmar telecom market?
Its 5 year old oligopoly market, we have witness a new entrant last year which makes telecom market very competitive, however with favorable macroeconomic factors, the industry is coming back on the growth trajectory.
There are some challenges which remain around Myanmar currency depreciation, environmental factors such as flood and electricity supply. Nonetheless, we see initiatives are already put in place to mitigate these challenges in order to make Myanmar even more conducive for business, especially telecom.
What is your thoughts and plans to differentiate Ooredoo in the market?
Our vision is "enriching people's digital lives". At Ooredoo, we keep customers in the center of our all strategies and actions. We always strive to deliver to the needs and demands of the customers.
Ooredoo has value system of 'Caring – Connecting – Challenging'. This ensures that we care about our customers and employees. We ensure that we connect with them and keep challenging ourselves to serve them better. Will continue to create higher value proposition for people of Myanmar via digital transformation, using innovative and new technologies.
Ooredoo is known as a socially responsible brand. Could you share us a few initiatives that Ooredoo has done to give back to our society?
Myanmar has ingrained culture of giving and, I am pleased to know that, it is ranked as world number one in the Giving Index. At Ooredoo, we also believe in giving back to societies. We have made partnership with reputable local and international organizations to do our corporate social responsibilities focusing on long term and sustainable benefits to the society.
To name a few of our accomplished projects, we are able to improve the lives of over 300,000 underprivileged children by supporting proper learning environment through our investment of MMK 1.2 billion from "The more you speak, the more Ooredoo will donate' education and social development CSR program.
Health is another priority and focus area for us, we have contributed USD 3.1 million to build 21 Primary Health Care Centers in rural and peri-urbans of Myanmar across nine regions in partnership with UNOPS – 17 centers have been completed to-date and have been handed over to the government.
Another initiative of Ooredoo is to support implementation of United Nations Sustainable Development Goals in Myanmar with an objective to continue to provide a platform for Myanmar's youth to showcase innovative ideas through digital innovation. We organized the biggest Hackathon 2018 with the theme of "Empowering women and youth in agriculture and food systems".
Ooredoo has invested in CSR activities with significant focus in Health and Education sectors. As of December 2018, we invested over 51 Billion MMK (US$ 36 Million) in our various programs.
We will continue to contribute to the society, by focusing on health, education, social and economic development of Myanmar & its people by using technology as our enabler.
The launching of 'Internet 1O1' took place in June, can you please explain more about the program?
Ooredoo Myanmar in collaboration with Facebook and GSMA launched the "Internet 1O1" (Internet One on One) campaign in June 2019. This is one of the latest CSR initiatives called "Learn with Internet to enrich your digital lives" program to encourage responsible and safe internet usage and reap the benefits from using internet.
This will not only enable our customers to improve their digital literacy but also teach them how to stay safe while using internet.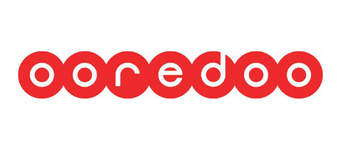 How do you see 5G in Myanmar?
Worldwide technology is evolving very fast and Myanmar is taking the leap frog jump to match with other countries when it comes to new technologies adoption and the same goes for 5G network as well. However it requires the maturity of existing technology and opportunities as well as eco-system factors such handset and spectrum etc. to make it a reality.
At Ooredoo, we have launched the 5G in our HQ at Doha, Qatar and very soon we'll do the pilot in Yangon in partnership with ZTE.
Based on the recent shifts in telecoms sector, how do you see telecom services industry in Myanmar in the next few years?
Myanmar is one of the fastest growing economies in South East Asia, and I said earlier it has very high favorable macro and social economic factors to support a very positive outlook for telecom industry.