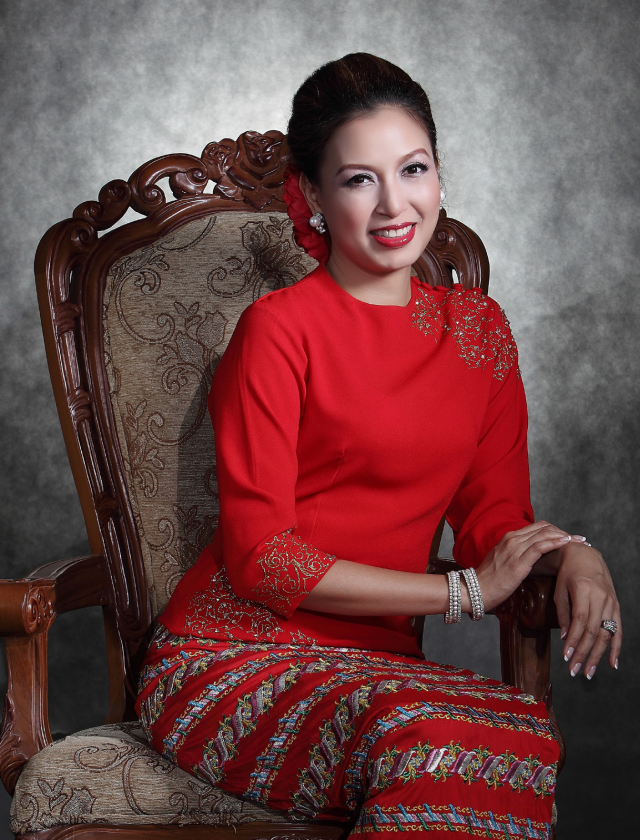 Interview with Tin Moe Lwin
Founder of Talents and Models Agency
Can you please introduce yourself and your background to our readers?
I was born in Yangon. My parents are government officers and I have two sisters. Most of my relatives are also government officers. Throughout my family's generations, we only run our own businesses, which we are interested or specialized in. I finished my university with B.E Mechanical. Since I have the bloodline that loves learning and studying, I have also achieved many kinds of diplomas and have been able to relay lessons concerning business.
Can you please explain about what Talents & Models is and how it is different from other agencies?
It has been 25 years since the establishment of Talents & Models. The name "Tin Moe Lwin" goes together with Talents & Models agency. I was a model before, a "Miss Myanmar" who has achieved four crowns throughout the competitions. Since it was like a new thing to be doing here, a lot of people showed interest in what I was doing and what I am capable of. Because of how well I did in my studies, people also supported a university girl's innovation. Not very long after, the juniors, who would walk the same path, reached out to me for my lessons. So, that was how I started the classes with my name "Tin Moe Lwin". However, after "Misses Myanmar Year" in 1996 I chose "Talents & Models" as a new title for my classes. Since then, I have been operating the agency for 25 years. From here, we have also given birth to youths who have skills of their own to look for what their talents are.
What inspired you to start up this agency?
I saw many opportunities as I have finished matriculation examination. However, looking from the country's situation, some from my family had to go abroad and work there. Trapping inside the country, all I had to look at the world was through books. So, my grandfather included, the whole family read a lot of books. We also have a style as a family, which is to share the whole family about what we have read so we would immediately know what was a big hit, what has been improving and what has been going on throughout the world.
Afterwards, there came televisions which showed local news and few of short international news which include politic, business, social, sports and entertainment, like fashion show. We would watch them without even blinking. I guess I was inspired through them. I wanted to be a racer when I watch sports cars or I wanted to be a journalist to get the news from places where a war is taking place. I also wanted to be a fashion designer or a model. That was where my inspiration started.
Who are the famous models that come out of your agency? Who is the one you are most proud of?
Quite a number of people took my classes. Some just came here for a short amount of time and there are also some who took my classes for a long period. Eaindra Kyaw Zin and Thet Mon Myint are well-known actresses, who were also my students. There are also many actors and actresses whom I am really proud for. Additionally, not only from these artistic areas, there are also my students from social, education and politics here and there that I am really proud of.
Some of my students who came to take my class did not have style and confidence in the beginning. Our main subject is 'Style & Confidence', where we teach them how to have confidence in whatever your lifestyle is, like many would know as a personal grooming. Some people think that my class is just some make up class. But that is just one of those little subjects in many. We also teach about mental enhancements. There are students who took these classes and becoming successful in big companies as directors just in thirties or with their own start-up businesses.. a lot in their own aspects. Moreover, most of the famous, successful presenters or hosts or anchors are from my classes. If I have to choose one, it would be hard because I am proud of everyone.
Could you please tell us about what your current responsibilities are in Talents and Models?
As Talents and Models' agency, I am the managing director and also the principal to Talents and Models Grooming School.
What kind of challenges did you have to face as a woman entrepreneur?
There was not exactly much of a challenge between my family and relatives. There were not like, disapproval of my grandparents, parents and uncles or aunties. What I did right in front of them was because they approved of me. They supported my dreams. My mother actually supported me the most. Therefore, there was not much challenge. Then again, my friends from the same batch in the university or teachers or junior and seniors… they also supported me. I do not know if it is just my luck or my gift, I got many support from my surroundings and could avoid other challenges without even caring.
The actual challenges I had to face were the environments that belittle women, the people who have negative thoughts in every single thing, those who do not respect the expertise because of wealth or dignity, and people or organizations that do not have good attitudes. Sometimes, although we run the agency with good intentions, we had to face some of those media or journalists who write misleading news about us. They were mostly men though. And sometimes they wrote negative rumors concerning both my personal life and my work. We did not know who exactly was behind this but we did overcome these challenges. Why we could do so and why they all faded away were all thanks to those who really know about me and my supporters.
The next issue is somewhat related to culture. Some say students, mostly girls, were ruined like they would go to karaoke TV or were sponsored by someone to be successful. These were pushed to ill-social escorts. However, we passed through these disturbances calmly and professionally. We forbid any kinds of drugs, be it alcohol, cigarettes, or sexual-related ones, the drugs that even cost lives and the jobs where they have to work late at night. These are strictly forbidden. Our rules apply to every student who is taking my classes and those who are going to take my classes. We do not accept those who will not obey the rule. We teach them not only what not to do but also how and why not to do certain things.
Throughout these 25 years, many people already know how I do my job. They know me well and respect me. So no matter what negative the challenges are or how the challenges were meant to bring me down, I could overcome them. And there were times when students came to take my lessons without even letting their parents find out. And obviously, I did not accept them. I told them to not come back without receiving parents' approval. Some did come back with their parents but others could not. But now, right now, some parents would hold their kids' hand, bring them here and enrolled by themselves. Even if their children are still underage, they would have booked in advance.
Now that people, organizations and companies know that they can find well-groomed students here, they would reach out to me and ask if my students would work for them. Sometimes they would ask for five of my students, at the very least and 30 at most. Not to mention, they pay really well too. So, rather than just walking for a fashion show, my students now have other job opportunities with well-paid salaries.
What is your target segment and how successful have you been in that segment so far?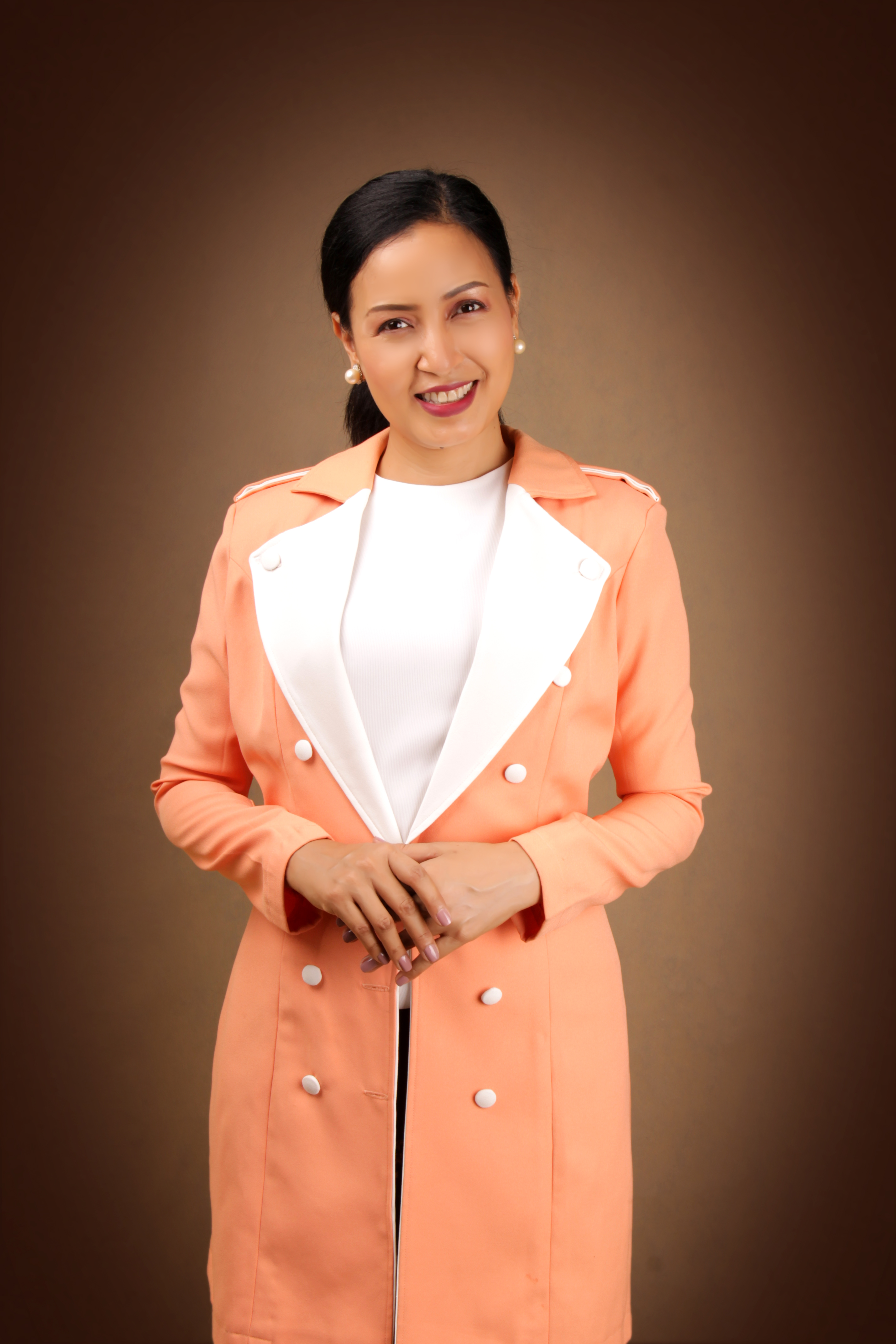 All these things I have been though and I have faced, I wanted to share them or pass them down to the new generations. Rather than just chilling and living a comfortable life in the same place, doing nothing, I wanted the young generations to have the ability or the will to achieve something on their own. I just do not want them to stop where they are.
If I could achieve something like this in my time, I wish they could achieve more success in theirs. So if the lessons I took get me a job within three months, I would prepare more high-class lessons for them to get a job within three weeks. I would promote them for these students to be acknowledged by the market. And I also research the students' improvements. I always look out for my students and see if they improve in some aspects, they could be lacking in some other aspects.
So, if I have to speak about my education and the lessons I tend to give, it would take me a day or two. It's only because all I have taught is everything I have faced in my life and what I have become, so that they could live anywhere. Hard work just pays off.
What are your future plans?
Of course, I have future plans. I have received these acknowledgements and admirers throughout my 25 years of working in this path. So I need to guide them to a new path where it would be efficient to us, the environment and for the nation too. Just as the saying goes "Time to change", people know they need a change and they accept that change. They prepare for a change, for their own lifestyles. Moreover, in order for a change to take place, we need to promote our own mindsets, preparations, services, and qualities so that not only by finance, but also for the sake of our own pleasure and the surroundings. That is why I am breeding my team to give off better services.
As a mother of models, what is your opinion on Myanmar's social behavior compared to other countries?
I would say that Myanmar people are pure, kind and easily trusted either on social point of view or religious. However, not everyone falls for everything. So I just do not like those who would take advantage of anything. I am a model. Just because I am a model does not mean I have to wear revealing clothes or something worse than that. I literally do not accept that.
Right now in Myanmar, people talking about 'sexy models' has been a real hit. And that is not a true way to put it. Models who advertise the underclothes with their pretty bodies are internationally called the 'glamour models'. Taking advantage of being called model, 'sexy models' are not included in something we should have as the role models, icons or ideal models.
This is pretty clear that these things so-called 'sexy models' and 'porn' do not give cognizance or elegance to one's life but are just filthy entertainment. I do not see these as standards. So be it from media, business, social or entertainment, we only go with our own standards and flaw. And as a mother of models which everyone calls me, I would absolutely never take this title for granted. And only with good intentions, I give all these classes and lessons expecting the best outcome. I would not acknowledge anything that could harm the culture of us and I also have purposes to take actions if needed to keep things in control.
What is your view on Myanmar's economic sector?
As a graduate from Yangon Institute of Technology, there were enough job opportunities for us, engineers, for we had chances to work at government departments. Although there were not much private companies, there was no shortage of opportunities for engineers. Not just for us, but anyone would be in a good shape if there was a degree or two to back them up.
Everyone has their own way to make their own living. Amongst them, I chose a way which I believe would be beneficial and brighten our country's future. That was all I had in my mind when I chose this path. If I have to talk about the country's economy, I do not know much about the usages because I was not a MBA student. However, as a person who has seen and followed along the ecosystems' flow of change, I must say I do love "Suukyinomics", which is Mother Suu's economy system.
What might be the obstacles that Myanmar's businesses need to overcome in order for it to be more developed?
Reorganizing the economy based on the love of citizens and their sincere wish for the country would totally improve the business. We still have a lot of people who truly love their nation and they do not usually take part in any kind of argument at all. They just mind their own businesses and have their own way to help improve the nation in any sector. Of course, this do include youths who want peace, fairness and balance.
Like for an example, if the cities become kind of better-developed and if they would raise the taxes to support the regions affected by wars, we would voluntarily participate so. I have seen these people and feel that there are more. So, if there are good people with good mind and if the policies are also in good shape, there is no reason for the country's business to not become more developed.
If you could suggest a change to government policy, what would it be?
To answer that question, it would be the best to have a new constitution in order for the needs of the country to have positive outcomes. I believe the change will take place. So I would want the old policy to be adjusted into the new one where it matches the citizens' wishes.