Interview with YoungSeok Ham
Managing Director of Samsung Myanmar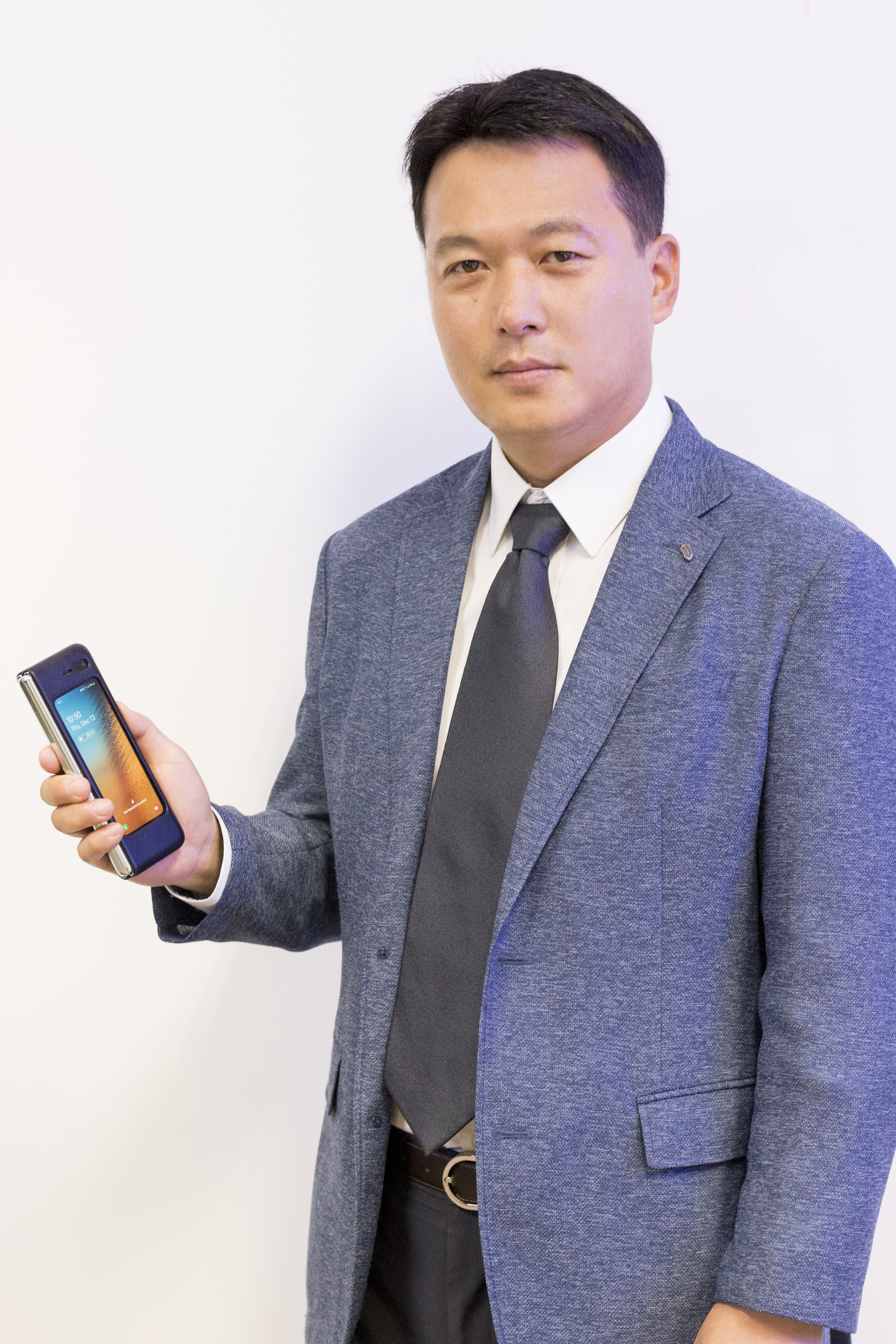 Please introduce yourself and Samsung Myanmar to our readers.
I am YoungSeok Ham, Managaing Director of Samsung Myanmar.
How did you end up at the current position?
I started my career in global strategic marketing department at Samsung Headquarters in 1998. Later, I reached to different levels of positions and worked in other international markets including Southeast Asia and Middle East. In 2017, I came here to Myanmar to lead the business operations and team members so that we are bringing world's best technology and services to our customers in Myanmar and introduce them to the long history of our brand at the same time.
What are Samsung's primary focus areas of operation in Myanmar?
As a technology brand, we always try to focus on our latest products and services that our consumers are looking forward to. Starting from the general operations to the special campaigns and launches, we work together with our local business partners and organizations to ensure the best experiences are delivered to each and every customer.
How does Samsung view Myanmar in terms of a new market?
Myanmar is still a potential frontier market where many businesses are hoping to expand their markets and increase their brand positions. We also look forward to increasing our market shares and winning the hearts of the people here. Despite some challenges and limits, Myanmar is a country with many untapped favorable conditions and sectors and it is an attraction to foreign investments.
What make Samsung unique about brand positioning among Myanmar customers?
People here love to listen to emotional stories and enjoy emotional contents. That's why, we are trying not just to sell our products and services but also attach our brand position to the real lifestyle experiences that everyone love to get. As a brand, which also does a lot for millennials and Gen Z, we always bring unique brand campaigns that are tied to music, travel, fashion, gaming and many other topics, which greatly influence their mind every day.
For Samsung Myanmar, what would be the most successful story so far?
We have set up many successful stories thus far, and we don't take a single story as a success as we believe that success is a long-term journey that has to be built with both achievements and failures together. It means we will be trying our best to become a truly tech brand that takes lessons from everything we face – good or bad, and I am sure, one day, we will see who will stay and who will go in the situations at all stages.
What major challenges has the company dealt with when doing business in Myanmar?
Doing business in a developing country like Myanmar will surely make you deal with challenges every day. But, as an expat, I believe that everyone here in Myanmar is resilient and ready to take challenges to make better changes. As said, challenges are everywhere, and as long as you believe that you can overcome them, they are not challenges anymore. They will become opportunities. That's our approach to doing business here in Myanmar.
What is well known about Samsung when it comes to employee empowerment and embracing diversity?
Our employees are the core strength of our success, and their empowerment is the future of our brand. Regardless of race, religion and age, we value each and every employee who loves to grow in a better way and shows his or her professionalism in every task he or she undertakes. We set no boundaries and limits for those who believe in their capabilities. That's why, we have introduced our brand message, that is, Do What You Can't, to our customers and everyone including our employees in all markets across the globe.
How is the company operating social responsibly in addition to profitably?
We understand that doing corporate social responsibility projects is not mandatory here in Myanmar. However, since we entered this market, we strongly understand that there are many areas to be improved and fulfilled from both public and private sectors. Hence, we started our CSR initiatives with the focus on four key areas; youths, education, technology and employment. We believe that those four areas are connected with each other, and we want to highlight that investing in them is one of the crucial factors to make Myanmar a better country in the future.
What do you think are the prospects with mobile penetration rate in Myanmar?
Mobile market is seeing gradual growth year by year although many brands are doing their own brand and marketing campaigns to attract the customers. This year, as you know, the government has taken a successful initiative for a five percent commercial tax on mobile phones and accessories starting from 1st June. It is really a good sign to see a bigger hike in the years to come as the market competition will become fairer and more transparent.
What would be your future plans?
As an international brand, of course, we have our global and local plans and strategies to take on. But, when it comes to actual execution, we mainly look at our steps that get us to everyday accomplishments and performances. From these results, we redefine our plans and make them align with what we should do and what we need to change. In such a way, we will keep moving forward and going further.