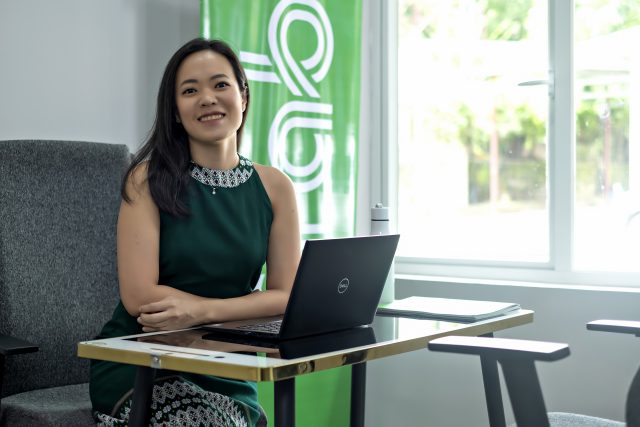 Interview with Cindy Toh, Head of Expansion Regions (Myanmar & Cambodia) at Grab
1. Please introduce yourself and your current position.
My name is Cindy Toh, Grab's Head of Expansion Regions (Myanmar & Cambodia). I lead operations, business and service expansion, strategic investment and partnership deals for Grab into new, emerging markets. I was the Country Marketing Head at Grab Philippines for two years and then moved to Myanmar in February 2019 to assume the role of Country Head of Grab Myanmar. In early-2020, I assumed leadership of Grab's Expansion Region, which includes Cambodia.
I'm proud to be able to lead a passionate group of 200 young, forward-thinkers in Myanmar and Cambodia to run the business operations, strategic investments and partnerships so we may better serve all users on the Grab platform; including passengers, eaters and microentrepreneurs which are our driver and delivery partners and our merchant-partners.
2. How many business segments do you operate?
Our key business verticals in Myanmar are transport, on-demand delivery services, food delivery and grocery delivery.
As the leading ride-hailing platform in Southeast Asia, Grab brought its GrabTaxi service to Yangon in March 2017 to support the government's vision of making the Yangon transport system more efficient. In 2018, we expanded our services to other parts of Myanmar including GrabThoneBane in Mandalay and Bagan. As more Yangon users came to appreciate our transportation services, we added a new service option named GrabTaxi Plus with better quality driver-partners and newer vehicles for more comfortable rides.
We work with corporates to use Grab as their primary transport solution. By using our Grab For Business service, our corporate customers benefit from better management of transport expenses. We also enabled cashless transactions through GrabPay to bring locals into the cashless society in tandem with Myanmar's transformation to a modern developed economy.
Beyond ride-hailing, Grab offers a hotel booking service as well as GrabAds, an online-to-offline advertising platform which provides additional revenue streams for driver-partners in Myanmar.
We are always studying which of Grab's suite of services will best fit the Myanmar market. Our priority now is to keep building on the delivery ecosystem, which we seek to accelerate through the digitization of merchant-partners and driver-partners.
Our foray into delivery services in Myanmar commenced with the launch of GrabFood in Yangon in November 2019. We see expansion opportunities to cities like Mandalay, and also into B2B services as we see every industry will be working hard on recovery plans due to the economic downturn brought about by the COVID-19 pandemic.
We recently launched GrabMart, an on-demand grocery delivery service, and it is timely given the growing adoption and reliance on delivery services among people in the country during this ongoing pandemic. Grab's food delivery service, GrabFood, serves meals to thousands of people daily and with GrabMart, consumers can now order daily essentials for their home or office, or for their loved ones without any hassle.
3. Grab bought Uber in Myanmar in 2018. What were the business revenues back then and now?
While we can't share revenue figures, we're happy to say that Grab is one of the most frequently used mobile platforms in Myanmar and Southeast Asia. Grab has the largest transportation network in the region and is a leading provider of food and grocery delivery services in Myanmar.
[wp_paypal_payment]