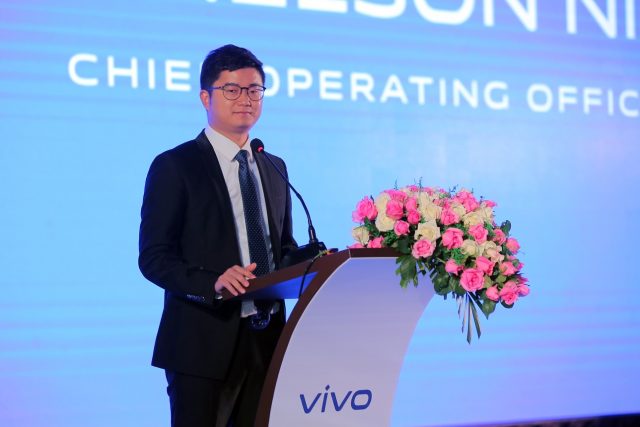 Tell our readers about vivo.
Vivo is a leading global smartphone technology company that creates great products based on a design-driven value, with smart devices and intelligent services as its core. The company aims to build a bridge between humans and the digital world. Through unique creativity, vivo provides users with an increasingly convenient mobile and digital life. vivo also believes in the concept of "Benfen", a term that refers to a mindset of doing the right things and doing things right. Through its various initiatives vivo truly imbibes this Benfen quality, building a brand that respects local talent, culture, and evolving consumer preferences. Following the company's core values, which include Benfen, user orientation, continuous learning, design-driven value and team spirit, vivo has implemented a sustainable development strategy with the vision of developing into a healthier, more sustainable world-class corporation.
How do you decide on your target market segment?
As a consumer-centric brand, vivo is committed to bringing the best possible mobile experience to users worldwide and offering products that meet different users' needs based on market insights acquired from the long-term operation across different regions. vivo has been expanding its global market, serving over 400 million users with its mobile products and services in over 50 countries and regions. vivo consistently offers the latest products to meet different market needs and preferences and strives to deliver consumers' growing demand by developing industry-leading products with superb technologies.
How would you estimate the size of mobile handset market in Myanmar?
The smartphone landscape of the Myanmar market is flooded with opportunities as the market is multiplying manifold and houses tremendous potential. Myanmar had 23.65 million internet users as of January 2021. The number of internet users increased by 2.5 million (+12%) between 2020 and 2021. Internet penetration in Myanmar stood at 43.3% in January 2021. Therefore, we are highly optimistic that Myanmar will become one of the fastest growing smartphone markets very soon.
With the smartphone industry on the verge of blossoming, we expect to see a growing demand for innovative smartphones with leading camera capabilities and sleek design. There might also be fast paced advancements in the 5G capabilities in the nation and there will be a rise in the demand of smartphones that enable you to do more than what a regular handset offers.
What are your future plans?
vivo has developed a "More Local, More Global" strategy and immersion in the local culture is key. No matter whether considering marketing channels or products, vivo tailors its approach to consumer needs in every market and understanding consumers' needs in local cultures is a basic requirement. We look beyond this to be a truly international player and differentiate our brand in this increasingly competitive market. We create products that include industry-leading innovations. vivo holds strong core beliefs on being innovative for consumers and continues to build world-leading features into our smartphones. We will continue to bring in meaningful innovation and to accomplish many more milestones to ensure a great smartphone experience.
What new features should we expect in your new 2022 models?
vivo has time and again established that mobile photography will stay a trend for a time. As a result, it has been constantly delivering futuristic technologies and artistic designs to its smartphones. Consumers will see newer standards in vivo's camera innovation in the following year, particularly in the front camera. The brand will take front camera photography to the next level. It will certainly be advantageous to content creators, video loggers and simply those who love clicking selfies. vivo has been working day in and out on further eliminating the pain points of night photography and shall definitely come up with promising solutions for customers. Moreover, the brand is also planning to revamp its smartphone designs that will offer newer, brighter and more attractive choices to customers.
Why should we choose a vivo phone?
The question is why anyone shouldn't choose a vivo phone. Deeply committed to our customers' needs, vivo has been bringing the best technological advancements with each new smartphone. vivo also takes pride in affirming itself as a youth-centric brand and therefore keeps innovating smartphone designs and features that suit its audience. Over time, vivo has gained recognition for its focus on terrific camera systems in all smartphone segments. Irrespective of the series or the price bracket, vivo has a trick up its sleeves for all photography lovers. The past 7 years in Myanmar have been an enriching experience for vivo. It has helped vivo understand the mindset of the youth, the result of which can be seen in all vivo smartphones.