Interview with Shisanupong Pitidhanyasawasdi
Country Manager of DHL Supply Chain Myanmar
Please introduce yourself. How do you end up at your current position? 
My name is Din, and I am Thai. I have been working with DHL for almost two decades and have been part of the various DHL business divisions in Thailand and Singapore over the years. I have taken on different roles during my time with DHL before I came to Myanmar in 2016 as General Manager for Business Development to set up DHL Supply Chain in the country, and later on taking up the role of Country Manager.
What are the principal activities of DHL Myanmar? Any differences between DHL in Myanmar and DHL in other countries? 
DHL is the leading global brand in the logistics industry and a part of Deutsche Post DHL Group. Our DHL divisions offer an unrivalled portfolio of logistics services including national and international express parcel delivery, e-commerce shipping and fulfillment solutions, road, air and ocean transport to industrial supply chain management.
With about 380,000 employees in more than 220 countries and territories worldwide, DHL connects people and businesses securely and reliably, enabling global sustainable trade flows. With specialized solutions for growth markets and industries including technology, life sciences and healthcare, engineering, manufacturing & energy, auto-mobility and retail, DHL is decisively positioned as "The logistics company for the world". DHL first entered Myanmar back in 1982 with our Express division and has, in the last three decades, expanded its portfolio to include the full range of logistics solutions, powered by our Supply Chain and Global Forwarding divisions.  DHL Supply Chain Myanmar was established in January 2017 and in recognition of our expertise and best-in-class standards, we are the only 100 per cent foreign-owned logistics company to have acquired an investment permit from the Myanmar Investment Commission. I represent the DHL Supply Chain in the country and we are the global market leader for contract logistics solutions.  As an international logistics provider with a global and diversified portfolio, we can tap on our global experts to offer best-in-class 3PL services to our customers.  This, combined with deep understanding of the local business environment, enables us to customize our service offering to suit the distinct culture and needs of businesses operating locally. 
Coupled with our in-depth knowledge and best-in-class supply chain services, we aim to play an instrumental role in supporting the dynamic growth of key industries ranging from  Retail, Consumer, Technology, Engineering & Manufacturing, Automotive and Life Sciences sectors in the country through focusing on developing local talents, strengthening our local presence and leading the way for Myanmar's logistics industry.
In November 2019, we announced the launch of our first multiuser warehouse in Myanmar, located in Dagon Seikkan Industrial Zone in Yangon, the country's trade and commerce epicenter. We invested approximately 1.58 billion Kyats (€1 million) in this facility and are targeting to add more than 200 full time employees to its team by 2021. The 6,000 sqm. (60,000 sq ft) state-of-the-art warehouse caters to the needs of the expanding local customer base, mostly from the consumer and technology sectors.
Why are DHL delivery fees so expensive? 
"Expensive" is a pretty subjective word and it can be perceived differently, depending on each individual's experience. Personally I will think of something as "expensive" only if the value and quality of the experience or product does not match the price that I have paid. We are a global company with industry-leading innovations and technologies, tools, research and best practices that are available and shared among countries. We as a logistics provider, play an essential part to develop the optimized ecosystem that facilitates the supply chain industry. Customer centricity is one of our focuses; we strive to provide the best solutions to keep our customers ahead of the competition with a deep pool of resources and talented logistics experts and latest technology in warehouse and transport operations. Businesses rely heavily on how good and effective they can manage the way they store and move their inventories to their customers, and DHL Supply Chain is a trusted partner to help our customers' business to grow. With all above capabilities, and investments that we made with the clear goal to strive for the best incomparable experience of our customers and their customers, we bring value to the entire logistics and supply chain.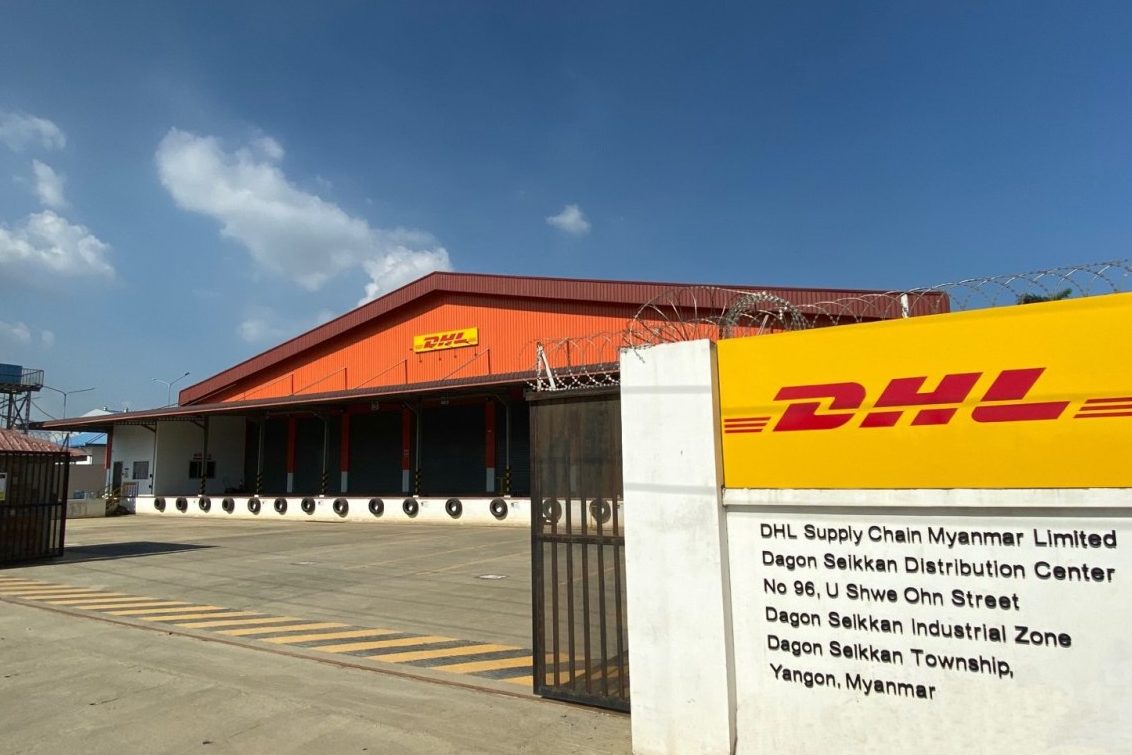 What are your most memorable projects so far? 
Setting up the DHL Supply Chain in Myanmar is my most memorable experience since I had the chance to build a new team, develop new businesses, learn several new lessons, and meet f new people. It has also given me the unique opportunity to explore new culture and socioeconomics in a very unique country. Of course, this also comes with a fair bit of challenges but all in all, the past four years have been a good journey, marked by accomplishments. One of the most significant moments for us, was when we were awarded an important contract earlier this year, with a world leading FMCG company. We were tasked to manage its entire warehouse management operations in Myanmar – one which spans across 4,000 sqm, accounting for more than 60% of total warehouse space in our first multi-user warehouse in the country. The warehouse runs on a fully integrated warehouse management system that provides our customer a real time visibility of their inventory and product movements.
What particular challenges do you face here? 
Every single day in Myanmar is full of surprise and involves new learning opportunities. The country has a very unique culture and heritage which require an extensive amount of time and commitment to fully embrace and understand. This also extends towards the business environment which we are in, as we develop plans that allow us to move forward with our agenda while learning to adapt and apply our global knowledge and best practices into local context.
How has COVID-19 affected your business? How are you preparing to face the post COVID-19 period? 
Covid-19 pandemic has brought into focus the critical role that the supply chain industry plays in supporting people's lifestyles as well as meeting societal needs and keeping economies going…………
[wp_paypal_payment]