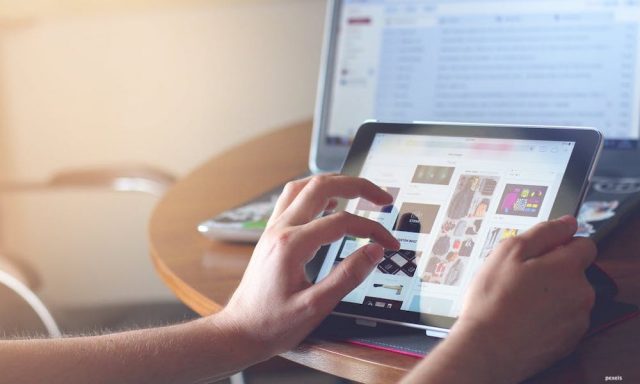 In the first part, I describe the potential of e-commerce in Myanmar. In part II, I summed up what the government has been doing, with regard to e-commerce development within Myanmar. In this third part of the Future of E-Commerce series, I would elaborate on the dangers that a developing country such as Myanmar face in the context of the expansion of global e-commerce giants, with references made to UNCTAD (United Nations Conference on Trade and Development)'s secretariat's note for the fourth meeting session of Intergovernmental Group of Experts on e-commerce and digital economy.
UNCTAD note is titled 'Digital platforms and value creation in developing countries: implications for national and international policies. It highlighted the dynamics of value creation in the digital economy, from data and platforms and its implications for developing countries. It discusses the opportunities and challenges that developing countries face when dealing with digital platforms and how national and international policies can help promote a more inclusive digital economy.
Myanmar, as one of the poorest countries in SEA, does fall under this developing country category and the government presently does not have a concrete policy to deal with the impact of digital platforms on the local economy and civil society as well as the cross border outflow of local data, that global platforms use to monetize and help develop their own economies.
A particular feature of the digital economy is the dominance of digital platforms, their control of data and capacity to create and capture the ensuing value. This tends to accentuate concentration and consolidation rather than reduce inequalities between and within countries. For example, China may have lots of consumer data from Myanmar through WeChat pay and Alibaba's own shop.com.mm, from Myanmar. But Myanmar has no concrete data or information relating to Chinese consumers. It is therefore essential to consider how developing countries may be affected by this (r)evolution in terms of the creation and capture of value, and what should be done to improve the status quo.
Value (money) Creation
Value creation arises once the data are transformed into digital intelligence and monetized through commercial use. Data have become a new economic resource for creating and capturing value. Control over data is strategically important to be able to transform them into digital intelligence. This translates into added power and competitive advantages.
Platformization is the second driver. In the past decade, a plethora of digital platforms (Facebook, Alibaba, WeChat, etc.) have emerged around the world using data-driven business models, and disrupting existing industries in the wake. The power of platforms is reflected in the fact that seven of the world's top eight companies by market capitalization use platform-based business models. As both intermediaries and infrastructures, they are positioned to record and extract all data related to online actions and interactions among users of the platform.
Meanwhile, individual data are of little or no value. Value emerges once data are compiled in large volumes and processed to provide insights and enable data-driven decisions by individuals, business, governments and other organizations. For example, if WeChat payments are compiled for the jade market in Mandalay, the company may have more or less the exact volume of jade being bought by Chinese buyer every day! Even Myanmar government may not have that accurate information. If Alibaba compiled and sort all the transactions data of its Myanmar subsidiary shop.com.mm, it suddenly has the consumption and purchases data of Myanmar consumers. It can effectively sell this data to Chinese suppliers and Chinese SMEs.
A few global firms from the United States and China account for 90 per cent of the market capitalized value of the world's 70 largest digital platforms. Europe's share is 4 percent and Africa and Latin America's together is only 1 percent. Seven "super platforms'' – Microsoft, followed by Apple, Google, Facebook, Tencent (WeChat) and Alibaba – account for two thirds of the total market value. Digital disruptions have already led to the creation of enormous wealth, especially in the founders of these companies, in record time, but this is highly concentrated in a small number of countries, companies and individuals.
Implications for Myanmar with Low Level of Readiness
Readiness may relate not only to connectivity, technological, skills, financial or logistical aspects, but also to the development of local content as well as to weak regulatory and institutional frameworks. There are risks that digital disruptions will favor mainly those that are already well prepared to create and capture value in the digital era, rather than to contribute to more inclusive development.
Many small business owners in Myanmar lack these necessary capabilities, skills and awareness to take full advantage of the digital economy. Thus, even if they have access to mobile phones or the Internet, they may not know how to leverage these tools for advancing their business operations. Especially being next to the neighboring IT giant of India and e-commerce giant of China, it enhances the risk of benefits from e-commerce being unequally distributed.
Myanmar's capabilities to turn digital data into digital intelligence and business opportunities are at a clear disadvantage when it comes to value creation. Building sufficiently strong domestic digital industries and capabilities is essential for Myanmar to engage effectively and create value in the digital economy.
A consistent finding concerning digital platforms originating in developing countries is that most of them are transaction platforms rather than innovation or integrated platforms. While transaction platforms create a virtual environment to facilitate direct interactions and transactions between users, innovation platforms create environments for code and content producers to develop applications and software. Innovation platforms may be more relevant in the relationship between the digital economy and development because they create ecosystems for combinatorial innovation and for other digital infrastructure products. Moreover, entrepreneurs and innovators in developing countries may lack the necessary access and skills to leverage these critical digital building blocks.
Furthermore, Myanmar, lack the legal and economic power to tackle global digital companies. China blocks Google and Facebook from entering their market, Ethiopia blocks Uber, Didi and Grab, Nigeria blocks Amazon. Yet, Myanmar may not realize the disadvantage it is putting itself under, by allowing the giants to enter the market without any legal or outbound data restrictions.
Myanmar also have less bargaining power against the major digital platforms. Moreover, most developing countries do not physically host digital platforms, though they often contribute significantly to user-generated value as markets for digital platforms. Also, labour market and social protection policies may be easier to implement in developed economies where labour market institutions are more evolved. Developing countries generally also lack sufficient resources for social protection purposes.
Opportunities for Myanmar
In some cases, the need for local knowledge might give an advantage to locally rooted platforms, enabling them to offer between services to local users. In other cases, some platform companies are "globally local", such as Uber or Facebook.
The main options left for Myanmar start-ups are either to enter a new product category (digital innovation), or look for niche markets that globally operating platforms are unwilling or unable to serve (differentiation). Examples would be mmbustickets.com for the former and rgo47.com for the latter.
Challenges for Myanmar
For development purposes, global e-commerce platforms should be leveraged in developing countries not only for buying and importing foreign products, but also for supporting domestic production and exports. This is definitely not happening in Myanmar. There are concerns that global e-commerce platforms in developing countries will mainly result in higher imports.
A major challenge of global platforms is the market concentration dynamics. Some global digital platforms have achieved very strong market positions in creation areas. For example, Google has some 90 percent of the market for Internet searches. Facebook account for two thirds of the global social media market and is the top social media platform in more than 90 percent of the world's economies. Amazon boasts an almost 40 percent share of the world's online retail activity, and its Amazon Web Services accounts for a similar share of the global cloud infrastructure services market. In China, WeChat (owned by Tencent) has more than one billion active users and, together with Alipay (Alibaba), its payment solution, has captured virtually the entire Chinese market for mobile payments. Meanwhile, Alibaba has been estimated to have close to 6 percent of the Chinese e-commerce market.
The rapid rise to dominance of these digital giants is partly the result of network effects, the platforms ability to extract, control and analyze data and the high switching costs to users.
The lack of digital innovation platforms in Myanmar has significant development implications. One possible outcome is that the dominance of global innovation platforms will future fortify technological innovation pathways that may be poorly aligned with market needs in developing countries.
Global innovation platforms are likely to remain at the technological frontiers that offer the greatest relevance and payoffs at a global scale. They are unlikely to also be interested in the certain of simpler, cheaper, more robust innovations suitable for manufacturing plants that have not yet upgraded to the smart manufacturing stage. This may accentuate the risk of many developing countries, including Myanmar, falling further behind in the digital economy.
Moreover, the opportunities for local digital innovation platforms to emerge in developing countries may also become slimmer over time as the market and innovative powers of global platforms are reinforced. Myanmar, trailing in the digital economy may lose the ability to develop indigenous innovation ecosystems if the critical mass of developer capacity is increasingly concentrated on technology designed primarily for the needs of other geographical areas.
Myanmar may not realize the disadvantage it is putting itself under, by allowing the giants to enter the market without any legal or outbound data restrictions.
Most Important Risk to the Whole Economy
The most relevant and contentious issue that could break the backbone of the local SMEs and destroy local economy is that of cross-border data flows (CBDFS). These are related to the control, access and rights over the data at the international level, and the appropriation of the value that could be generated from refining them.
Under the current system, it is the platform (e.g., shop.com.mm, WeChat) that collects the data from the users that controls and can monetize such data. As a result, global digital platforms have an advantage in terms of capturing data-related value. Thus, the only choice for countries to exercise control over the data generated in their territories, may be to restrict CBDFs. And with the global concentration of platforms, "free flow of data" typically means a "one-way flow", i.e., from Myanmar outwards only. Other reasons cited for considering the use of barriers to CBDFs included perceived risks to national security, surveillance by other countries, risks of hacking, and the need for easy access to data for law enforcement purposes.
From a geographical perspective, the emerging global "data value chain'' sees the positioning of most countries as data supplier while only a handful of platforms and countries that receive most of the data can turn them into value-added data products, which, in turn, can be monetized. This may result in the emergence of a new kind of international dependency, with developing countries risk becoming more providers of raw data to global digital platforms – based mainly in China and the United States – while having to pay those platforms for the digital intelligence produced from their data. The platforms may also sell/monetize the data gathered from Myanmar, to the SMEs of their home country, with the objective of increasing targeted exports with demand certainty (through big data analysis).
A critical way for most countries to capture value in the digital economy is through taxation. A major challenge to development posed by digital platforms is their capacity to use tax optimization practices to avoid paying their share of taxes. Another problem is the lack of clarity on where data is produced. A significant proportion of the value generated in the digital economy stems from users through the data they produce. All this allows global platforms to move profits from high-tax-rate jurisdiction to low once, thereby reducing their effective tax rate. For example, whereas two-third of the profits of Facebook and Alphabet in 2017 were generated outside the United States, only about ten percent of these companies' tax expenditures went abroad. In Myanmar case, the data source comes from Myanmar and Myanmar consumers, yet the revenue and profits earned out of these data sources and tax for these, goes to Alibaba, Chinese SMEs and China.
Beyond purely economic aspects, there are increasing concerns about issues related to privacy and security, democracy and ethical failures, as well as the risks of mass surveillance and digital colonialism.
Bridging the Digital Divide and Improving Readiness
In order to be able to benefit from e-commerce, Myanmar needs to address a number of policy areas, notably: fostering the provision of affordable ICT infrastructure and services, offering payments solutions, improving trade logistics and trade facilitation, creating appropriate legal and regulatory frameworks, promoting e-commerce skills development, and facilitating.
Boosting Digital Entrepreneurship and Harnessing Local Digital Platforms
Ethiopia, for example, prohibits Uber, Didi and other foreign ride-sharing platforms from setting up operations. In their absence, various alternative services (such as Ride, Zay Ride and ETTA) have emerged, tailored to local condition. (eg. slow Internet speeds, and a lack of smartphones and mobile payment systems). In Kenya, Uber is facing stiff competition from locally based ride sharing companies like Little. In other countries, strategic decisions by global digital platforms not to enter a certain market have created space for local one to grow (such as Jumia Group and Souq in Africa). Thus, depending on the policy environment and market conditions, local digital platforms can be viable options also in developing countries, but they tend to face challenges when seeking to scale their activities. The government's policy decisions must bridge Myanmar's digital divide and encourage the country's digital platforms to grow, in the midst of relentless assault from global platforms.
Government could focus less on hackathons and bootcamps or high-profile projects (such as technology parks) and more on fostering tacit entrepreneurial knowledge creation through mentorship programs, vocational training, apprenticeships and internships. They should also consider ways of empowering women entrepreneurs in this area. Mentoring, networking and exposing them to role models can help overcome inherent gender biases or cultural norms that may limit women's ability to confidently start or sustain projects in e-commerce and data-driven technology areas. Providing tax incentives for the digital entrepreneurs and platforms would be a good start.
Data-related policies
To prevent increased dependence in the data-driven global economy, national development strategies should seek to promote digital upgrading (value addition) in data value chains, and to enhance domestic capacities to "refine" the data. This may require Myanmar government to develop national policies to better seize opportunities and deal with the risks and challenges associated with the expansion of digital data. Key policy questions include how to assign ownership and control over data; how to build consumer trust and protect data privacy, how to regulate CBDF (one-way Cross Border Data Flow, rather), and how to build relevant skills and capabilities for harnessing digital data for development.
Competition policies
The current dominant approach in antitrust regulation is based on measuring harm to consumers in the form of higher prices. It should be broadened to consider, for example, consumer privacy, personal data protection, consumer choices, market structure, switching costs and lock-in effects.
Taxation
There is a mismatch between where they are currently taxed, and where and how value is created. As developing countries are mainly markets for global digital platforms, and their users contribute significantly to the generation of value and profits, authorities in these countries are exploring ways to tax the value created in their jurisdiction by such platforms. Myanmar needs to be doing the same!
Employment and labour market policies
A critical element in the policy kit for creating and capturing value in the digital economy is the establishing of appropriate lifelong learning program for the labour force to make it be better prepared, and more resilient and adaptable to these changes.
We have not done sufficiently to ensure our economy can not only survive but also prosper through the digital age. But as the saying goes … Better Late than Never!