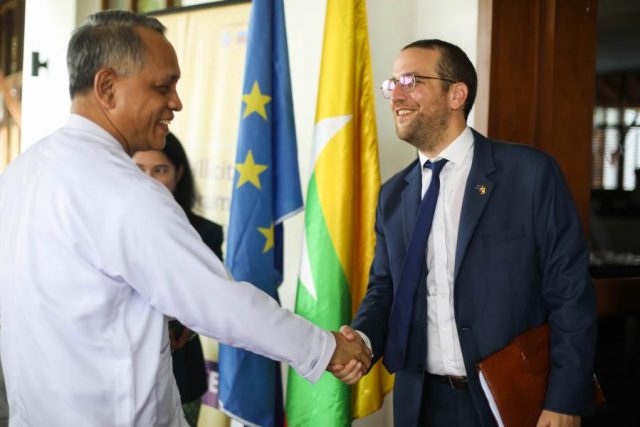 Interview with Marc de la Fouchardière
Executive Director of EuroCham
Which FDIs have flowed from EU countries into Myanmar so far? How was it going with EU business confidence during the last 2-3 years?
"According to EuroCham Myanmar Business Confidence Survey 2019, the top sectors in which European businesses are interested in are healthcare, construction, consumer goods, business services and logistics. Compared to 2018 Business Confidence Survey results, European businesses are much more satisfied on the business climate progress during the last 12 months. Despite challenges such as regulatory issues, infrastructure weakness and reputational risks, European businesses invest for long term and expect future increases in Myanmar's GDP."
What is the current state of affairs in the commerce and investment arena between the EU and Myanmar? What are the prospects?
"As of 2018, the total trade between the EU and Myanmar was 2.9 billion Euro and EU is ranked as 4th largest trade partner of Myanmar, which is accounting for 9% of the country's total trade. The amount of Myanmar's export to EU worth 2,295 million Euro and main export sectors are garment and agriculture.