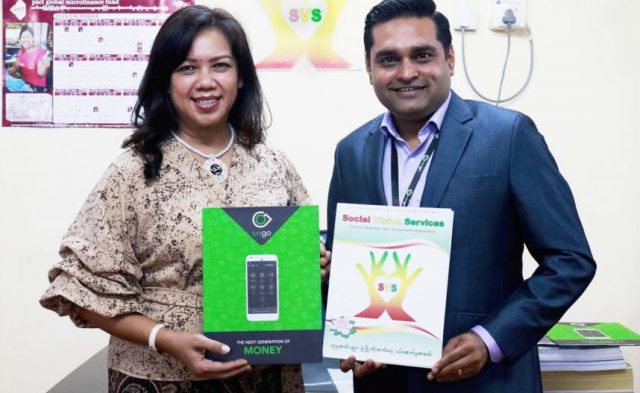 Established in 2008 in response to the devastation of Cyclone Nargis in Myanmar's Delta region, Social Vision Services (SVS) have since expanded their initial emergency response efforts to more long-term solutions around the country. SVS obtained a microfinance license in 2013 and currently serves more than 8,000 women through microfinance loan services in Wundwin Township in Mandalay.
"Social Vision Services' commitment to the empowerment and development of their women borrowers is inspiring and we are thrilled to partner with them to make loan repayments easy and efficient for their hard-working customers," says Allen Gilstrap, Ongo CEO. Along with agricultural loans, SVS offers rural poor female borrowers microfinance loans for the investment of other non-farming activities to support their families financially.
"Over the past ten years we have made great strides in terms of disaster response; from providing emergency water, sanitation and hygiene supplies, emergency livelihoods aid and psycho-social support to the affected communities in the aftermath of the disaster," says Khin Thet Maw, Managing Director. "In recent years, our microfinance services have helped elevate communities from poverty and enabled rural residents grow their own ventures. This partnership with Ongo is a perfect example of utilizing the capacity and knowledge of others to supplement and improve our services, for the benefit of Myanmar's rural poor," Khin Thet Maw added.
With Ongo, SVS customers can easily repay their loans at any Ongo agent location or simply with the Ongo smartphone App themselves. Since Ongo mobile wallet was officially launched in 2017 in partnership and with the support of Myanmar Oriental Bank Limited, all Ongo mobile wallet accounts are regulated by the Central Bank of Myanmar under the Mobile Banking License (MBL) directive through Myanmar Oriental Bank (MOB). This provides Ongo Users with the security of a bank regulated account without ever having to visit a bank branch.