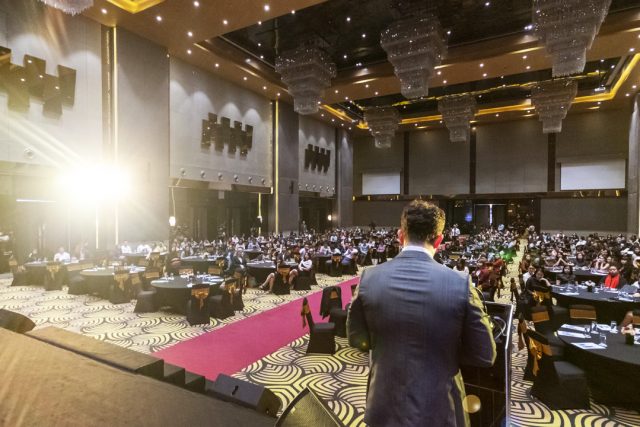 After establishing itself in 2017 and cementing its place in 2018 as the gold standard in acknowledging corporate HR best practices; the Myanmar Employer Awards (powered by JobNet.com.mm with Myanmar Insider as a Media Partner) returns for a third edition, which this year expects more entrants than ever before competing for over fifty awards across more than ten HR categories. The Awards process allows for companies to reflect on the commitments they've made to being an employer of choice in Myanmar as well as the strides of the entire country; culminating in a celebration Gala on 7th December awarding companies for showing exemplary achievement in one or more areas of human capital management.
"The JobNet.com.mm team is thrilled to be powering the Myanmar Employer Awards again this year. The MEA has truly become the vanguard in championing best practices for the HR industry, bringing together the best and brightest in Myanmar." said Matt De Luca, Managing Director of JobNet.com.mm ".We are excited for this year's awards, which is slated to bring in over two hundred and fifty applications for excellence in a broad range of categories across HR and people management."
The vision for the Myanmar Employer Awards is that, in the midst of such economic prosperity, it is imperative to support and recognize exceptional achievements in business and HR best practices for the growth of Myanmar. Applications are open now through 30th August. Businesses of all sizes are encouraged to apply, as winners will be crowned from locally based as well as international companies. In addition to the multiple excellences in HR classifications, there are special categories for CSR focused, SME, and individual awards representing CEO, HR Director, and Rising Star of the Year.
There are plenty of chances to take home great acclaim for your team, and there is no limit to the amount of applications a company can compete for. The deadline is fast approaching; all Myanmar Insider readers are encouraged to apply for this prestigious honour. By celebrating companies in Myanmar who are committed to providing an enriching work environment for their employees, the MEA comes together once a year to establish benchmarks in industry and mark the progress that continues to be made year after year. Each December, the Myanmar Employer Awards along with its esteemed panel of judges looks forward to receiving the applications and assessing the health and and development of the HR industry in Myanmar.