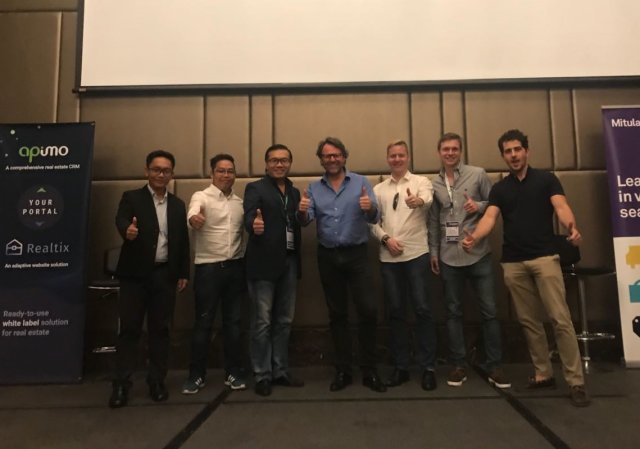 ShweProperty.com secures $3 million in Series B with Emerging Markets Investment Advisors (EMIA) leading the round, followed by 500 Startups; Simon Baker (ex-chairman iProperty and Mitula Group); the family office of Dinh Thi Hoa, (Chairwoman Galaxy Media & Entertainment Vietnam) and existing investors Vostok New Ventures (Nasdaq Stockholm) and a UK Based Investment fund also participating in the round. The in-depth transaction financial and legal due diligence was undertaken by Deloitte.
Emerging Market Investments Advisors (EMIA) is a Singapore based private equity fund with a portfolio of 13 businesses across a range of sectors and offices in Cambodia, Myanmar, and Singapore.
Trent Eddy, Chief Investment Officer for EMIA, stated "We are excited to be investing in the first Online Property Portal in Myanmar. We were impressed by one of the strongest management teams in IT technology we've seen, and their great strength in online real estate portals is reflected in their market leadership and high-quality shareholder base. We look forward to working with the Shwe Property team to further support and accelerate their business."
Per Brilioth, CEO of Vostok, commented "Shwe Property has seen impressive growth since our initial investment, and we are very pleased with their clear market leadership in the Myanmar Property market." Simon Baker, Chairman of the CAV Investment Group and former CEO of the REA Group as well as a serial investor said: "I am very impressed with how Justin Sway and the team have built Shwe Property into a leading online property marketplace in Myanmar. They have done so by building a market leading portal and embracing new and innovative business models."
Natavudh Pungcharoenpong, CEO of 500 Startups, "We are ecstatic to be investing into Shwe Property as our first entry into Myanmar; they are a reputable group with extraordinary growth and a strong leadership team, we are excited to play a part in their journey"
Shwe Property's other shareholders include Justin Sway (ex. Recruitment Software in Australia, NZ), Jonah Levey (ex. Vietnam Works, Job Site), Gilles Blanchard (ex. Seloger.com, Property portal in France and Chairman Zameen.com in Pakistan), Kevin Goos (ex. Century 21 Cambodia CEO), and Kaung Thu Win (Founder and Director). "The latest round of funding will be used to accelerate all areas of our business operations, sales and marketing, product development, and includes our advanced transaction model that streamlines the home buying process for consumers." said Kevin Goos, MD of Shwe Property.
Shwe Property CEO, Justin Sway commented on the new round of investment. "We are very delighted to welcome EMIA, 500 Startups, Dinh Thi Hoa, and Simon Baker to the Shwe Property family and its great seeing our existing investors, Vostok New Ventures and a UK Based fund also participating in the round. This combined with our strong shareholder base and leadership team, will further cements our ability to lead, support and shape the Myanmar real estate industry."