Kayah State, its capital Loi Kaw is situated in eastern Myanmar ,known as Myanmar's smallest has come with rising economic opportunities in 2020.Despite being the smallest state in Myanmar, Kayah state remarks as a place with diversity and amazing travel experiences. Closed from visitors for nearly 50 years, the state's reopening has allowed it to flourish as a hidden gem of Myanmar that shines with authenticity. Tourists numbers have increased gradually since the government signed a ceasefire with the Karenni National Progress Party in 2012 and allowed visitors into the state.
"Kayah state has a rich variety of national races who have lived together happily on this land for many years .Kayah state had been a state may have been devoid of peace for some time but when peace has been restored to the store when ceasefire exists in the regions, there comes progress in the locality which all national races do not fail to witness." said State Counsellor Aung San Su Kyi in the 68th Anniversary of the Kayah State Day Celebrations.
The Rise of Kayah State Tourism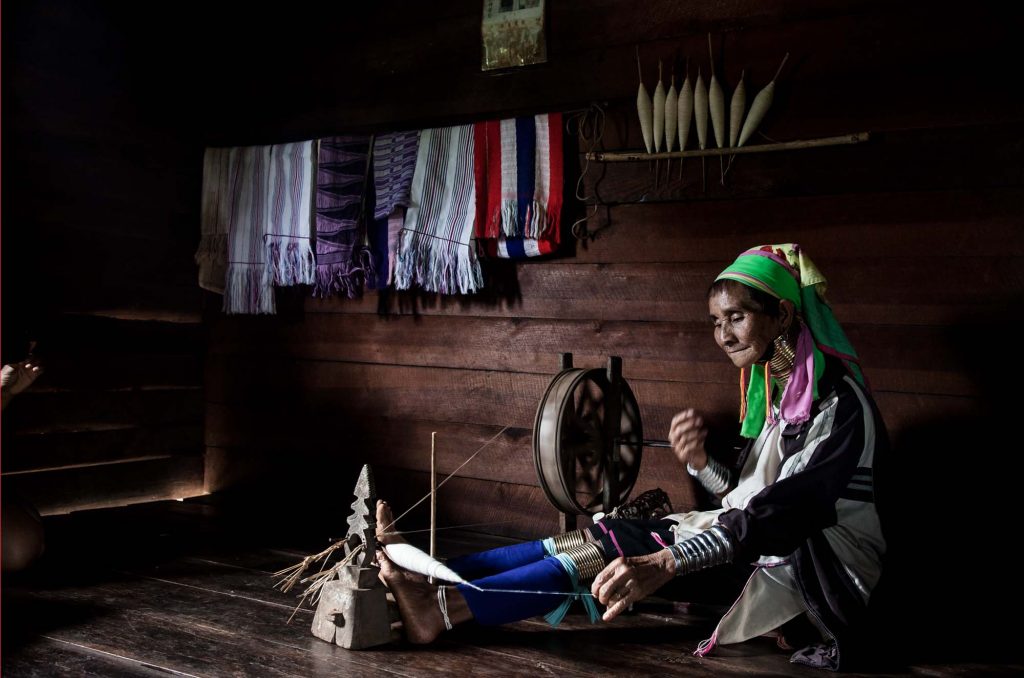 Over the past five years, Myanmar's tourism has benefited from the country's political changes. Prior to Daw Aung San Suu Kyi's release in November 2010 the NLD.
After two decades, Kayah state is opened up to the world. According to Myanmar Times ,Myanmar-China joint venture has prepared to invest $50 million to build a metal refinery located in Kayah State's capital of Loikaw on July 15,2019 while 11 investments proposals with amount of $3 million and 12 billion Kyats creating 440 jobs for local people, including a cinema project, a resort project, an agricultural project, a hotel project, and a mining project have got putting efforts into Kayah State which was mentioned in Myanmar Business Today.
Aung Naing Oo, Permanent Secretary of the Ministry of Investment and Foreign Economic Relations said in Myanmar Business Today's news, "Kayah State received zero proposals in 2017. But by the end of 2018, the State received 1 addition investment proposal raising the total number to 11 investments. Therefore, this is a positive sign for Kayah State."
Win Pa Pa who is currently working as a tour guide from Myanmar Tourist Guides Association also said that even though Kayah State is the smallest of the seven designated "ethnic" states on Myanmar's current political map, many tourists remark Kayah state as a golden place of Myanmar and numbers of tourists are increased starting from 2014.
Tourism Sector Inflows in Kayah State
In attracting world tourists,there is no denying that Kayah State is full of amazing adventures, treasured nature resources,valued tourists attractions and many other resources.In addition,Kayah state is famous for well-known places such as Taung Kwe Pagoda that offers a picturesque view of the capital city's landscape, Kyat Gu or the Cave of Spirits offers an otherworldly experience for tourists who want to explore the mysterious cave, De Maw Soe Market which is famous for traditional rice wine, Lwal Ta Mu Cave which a local found the cave based on the dream with an interesting story behind the discovery of the cave and many other famous places.
According to the Kayah State Investment Opportunity Survey, Kayah State is booming and domestic travelers visiting the state increased by up to 97 percent while the number of foreign travelers rose by 41 pc 2018 compared with 2017.
As Myanmar Times' one of news stories, the Kayah government has opened community-based tourism in ethnic minority villages such as Hta Nee La Leh and Pan Pet which have received the ASEAN Community-Based Tourism Award at the 36th ASEAN Tourism Forum and Htay Kho and Daw Tama Gyi .And then, the government also re-opened some restricted areas in Kayah in 2017 so that foreign visitors can visit parts of Shardaw township as long they get permission from local authorities.
Myanmar – A Tourist Destination with High Potential
Myanmar's tourism sector has a strong potential for growth. According to International Trade Centre, due to foreigners' visit, the country's revenue has generated to $ 2.3 million (26.4% of total exports) in 2016 and expected to increase by 8.3% annually during the 2017-2027 periods. Within 2019, the Ministry of Hotels and Tourism recently released data showing that from January to September 2019, more than 1.3 million foreign tourists visited Myanmar as Myanmar Times mentioned. This represents 390,000 more visitors or a 41 percent rise compared to the same period 2018.
The country boasts six main destinations (Yangon, Bagan, Inle Lake, Kyaikhto, Mandalay, and Ngapali Beach) which receive the majority of international visitors and benefit the most from tourism revenues.
With its history, fascinating culture and wide array of stunning natural landscapes, Myanmar can easily diversify and widen its tourism offering. There is a clear opportunity for local providers of tourism products and services to increase their income in tourism and tourism-related value chains – both in the most popular and more remote and unknown locations.
Thet Lwin Toe, chairman the Union of Myanmar Travel Association once mentioned that tourism sector is more relaxed because the government was elected by the people.But there are much in needs of hotels and human resources to boost demand .
Myanmar's main tourist attractions are becoming saturated and as such the industry needs to alleviate the pressure on these areas. This is an opportunity to focus on developing new destinations within the country and to attract repeated travellers.
Kayan Ethnic – One of the Tourists's Interests
The diverse ethnic groups found in Kayah State are actually branched out from Karen culture and the largest tribal groups are the Kayah, Kayan, Bre, Lahta and Yinbaw. Both ethnic groups are easily identified as the Kayahs always dress in red while the Kayan people still wear brass neck rings. The Karen are the only hill people who have settled in significant numbers in the plains. Constituting about one-tenth of the population, they are the second largest ethnic group in Myanmar. They are found in the deltas among the Burmans, in the Bago Mountains, and along both sides of the lower Salween River. The Kayah, who live on the southern edge of the Shan Plateau, were once known as the Red Karen, or Karenni, apparently for their red robes. Although ethnically and linguistically Karen, they tend to maintain their own identity and hereditary leadership.
Win Pa Pa from Myanmar Tourist Guides Association expressed her opinion on what need to be done to improve Kayah Tourism sector, "There should be a museum which shows cultures of Kayan ethnic and all about traditions of rarity ethnic groups who recently exist in Kayah state .This is one of the "must-action" to developing tourism sector."
"There are many things. Particularly, we need to conserve the natural beauty and we should be careful with littering. We need to conserve the flora and fauna. The most important thing is we need to conserve culture and traditions. We can do this, but it is a long-term commitment." said Pascal Khoo Thwe, an advisor to the International Trade Centre in the development of all-inclusive tourism in Kayah State.