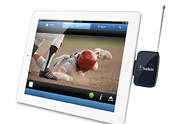 When you look around, don't you see more and more peo- ple these days are not being able to keep their hands off of a 21st century-essential-electronic device called 'smartphone'? The possibility is that you too are prob- ably reading this article via your own one. There is a re- search which says an average smartphone user picks up his or her phone more than 1,500 times a week, no surprise when we know most of the modern-day activities can be done with smartphones from communication, getting information, enter- tainment to applying a job or mobile banking. While these smartphones bring us advantages in easing our daily life, on the other hand, there're many people pointing out the undesirable problems in our society resulted from the over usage of this ad- dictive device. Still we can't deny the fact that smartphone is taking over the pages of modern history. We can find many beneficial internal functions in latest kinds but here, in this article, we'll find out more about external accessories that will place the usage of smartphones to the next level.
Lens for smartphones
One of the coolest functions that has already existed since the birth of modern smartphones is the camera. Now you don't have to bring along your DSLR wherever you go as we are provided with this attachable lens designed for our phones. Here is the Moment's luxurious lens which will give you professional camera like feel and you can purchase for it with around one hundred bucks which is a decent price for a quality accessory like this. They are available at http://momentlens.co/.
These lenses come in two types; tele (60 mm equivalent) and wide (18 mm equiva- lent). The former brings you close to the action you're trying to photograph and is designed for street portraits and travel while the letter provides you with wide angle for great landscapes. Both of the lenses include ED glass elements and mulita-layer-anti-re- flection coatings and are made of stainless steel. Another good thing about Moment lens is that you will have another option in your gift list for dearest ones as the lenses come in a nicely packaged box.
Though Moment lenses are designed to fit most of Android and iOS devices, there's a fact that it will not fit random cases. But Moment has solved this problem as they introduced iPhone 6s cases for their lens users. These cases provide functions like shutter buttons, touch controls and include strap attachment. What more is that there is an iOS app available to save your pictures taken with Moment lens directly in your camera roll and you can also edit them with your regular editing app or share via social network.
Keyboard
t is typical that youngsters can easily deal with the phones with no more than three buttons but the much older generation may find it's difficult to adapt with all swiping and texting on touch screen. This Typo2 Keyboard for iPhone 6 will remind
you of the blackberry's golden age. With around $70-75, you can experience traditional yet smart typing with battery indicator, lock and quick currency access keys. They are available at http://typokeyboards.myshopify.com or you can order them via amazon or ebay.
Watch broadcast television
Have you ever wished that you could carry your television around hanging on your neck so that you could watch whenever you want? Well, you may not probably have but I do. And that wish is fulfilled. Dyle Mobile TV offers smartphone users to watch live broadcast television on their mobile devices and Belkin launched the receiver for iOS consumers to watch local channels without internet access. This Dyle Mobile TV receiver can be easily plugged into the iPhone or iPad's 30-pin connector and will be in use together with the Dyle TV app available on Apple store though channel availability will vary according to the location. The pricing comes around $120 and is available at Belkin.com and Amazon.com.