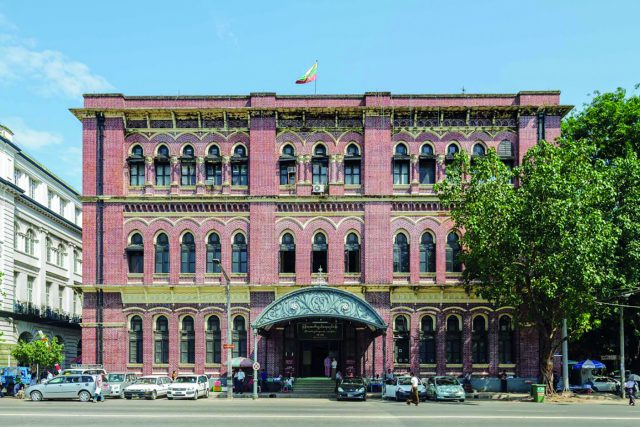 Brief History
Long before your time, in 1872 to be exact, in the western most city of Sittwe, there opened the very first post office, a precursor to the present day Myanmar Post. Under colonial rules, the post was separated from British India with Myanmar's own Post and Telegraph administration. Since April 2015, it has been existing as a separate entity for nearly eight years. It is solely owned by the government.
Changes in the recent past
The tracking of the articles (for delivery) already existed since 2009, albeit offline. Delivery monitoring system started in 2017 where customers could start online viewing of the status of their parcels via myanmarpost.com.mm. Just like post offices in other parts of the world, services for fund transfers, collection of behalf, bill payments, purchasing of various forms of tickets are also available at the post.
The other key revenue drivers include international mails and express mail services, where Myanmar Post has won awards at various levels on quality of delivery management services.
The average customer profile has also altered after the entrance of private delivery service providers into the market. A significant portion of the customers include online shops, government departments and banks at present time.
Product development is one area where major changes occur in the past ten years. Cash collection on behalf for online shops, smart lockers, smart envelopes, post boxes rental, express last mile delivery and being agent for mobile payment providers are new services in the last decade. Meanwhile, the usual services continued; mail, parcels, stamps sale, etc.
The relevance and competitiveness
In the era of privatisation and liberalisation, Myanmar Post seems to be restricted in terms of staffing, funding and management compared to private players. From staff incentives to punishments, hiring to firing, funding to spending, it is not hard to imagine why a government entity would not even be half as mobile or competitive as private enterprises.
Yet, when it comes to being accountable, secure and reaching out to unreachable places, Myanmar Post stands out from the crowd. Other than Myanmar Post and companies like rgo47, you would be hard pressed to find someone to deliver a package to Hpar Kant, the jade mining area in Kachine State. Its reliability and complete tracking ability continue to ensure that the Post is one most relied upon by businesses and government, especially when it comes to sending important or expensive documents or parcels.
The events of the past two years have not been kind to Myanmar Post. It is one of the entities targeted by NNCP terrorists, particularly through online social punishment and cyberbullying, stirring up and sometimes forcing the population to discourage the use of the nation's Post. After losing about 80% of its volume immediately after government changeover (February 2021), it has now mildly recovered, getting back close to half of its 2020 numbers.
Something to you might not be aware
Do you know that Post office offer volume discounts of up to 20%, to organisations that send out multiple mails or parcels?
Do you know that Post office send for free to libraries for the books that you would like to donate to them? Or at minimal rates if you are a publisher?
Do you know that you can see your own postcode at the Post website?
With affordable prices, extensive reach and continuous quality improvements, Myanmar Post would continue to stay relevant for many years to come and be of use to everyone everywhere in Myanmar.