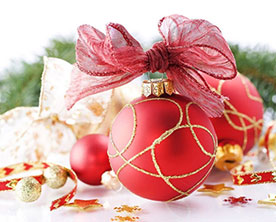 Christmas is just around the corner. Are you thinking of touring around the city in Christmas season? Then Myanmar Plaza brings you the very f i r s t A u g m e n t e d Reality Christmas in Myanmar. From December 1 to January 3, Myanmar Plaza atrium area will be uniquely decorated with the look and feel of Christmas Wonderland in large C h r i s t m a s t r e e , artificial snow, snow shrink, and snow man and 3D LED Screen showing AR experience video. The entrance arches with Christmas decoration are to be brought add to the aesthetics of the Christmas feel.
Christmas at Myanmar Plaza will feature thrilling and awesome activities seen for the first time in Myanmar. The Programs are Christmas Market, Christmas Carol Singing, Live Music Performance, Christmas Carnival and New Year Eve Countdown Party.
Between December 8 to 10, starting with Christmas Market hosting at Myanmar Plaza outside area will feature lots of fun and an unforgettable festival of activities such as fashion show, live music show, book reading, storytelling and cooking workshop for children, and TV Show, etc. Next, Christmas Carnival will be hosting from December 16 to January 3 at Myanmar Plaza outside area as well. There, you will experience a true-blue family entertainment, together with bouncing castles and snow domes, fun & games, food and beverage and entertainment on New Year Eve. On Christmas Eve and Christmas Day, there will be Live Music Performance. C h r i s t m a s C a r o l Singing by Every N a t i o n a l C h u r c h Y a n g o n i s a l s o h a p p e n i n g o n weekends (Friday t o S u n d a y ) f r o m December 8 to 25 at 7:30 Pm. Y o u c a n e v e n challenge your ability at with Escape Room b y B R E A K O U T f r o m D e c e m b e r 2 till December 28 at Myanmar Plaza Promotion area as special activity. Spend 20,000 Kyats or more in Myanmar Plaza during the month of December 1st to 24th and stand a chance to win Lucky Draws with amazing prizes and the winners will be announced from December 23 to 25. Then, there's New Year Eve Count Down Party on December 31 starting from 5 pm till 1 am with foam party, live music performance from popular singers, dance, DJ, etc.